The Skills Network Launches Partnership with The CWU
Details:
Written by Jessica Thompson
|
Published:
05/09/2018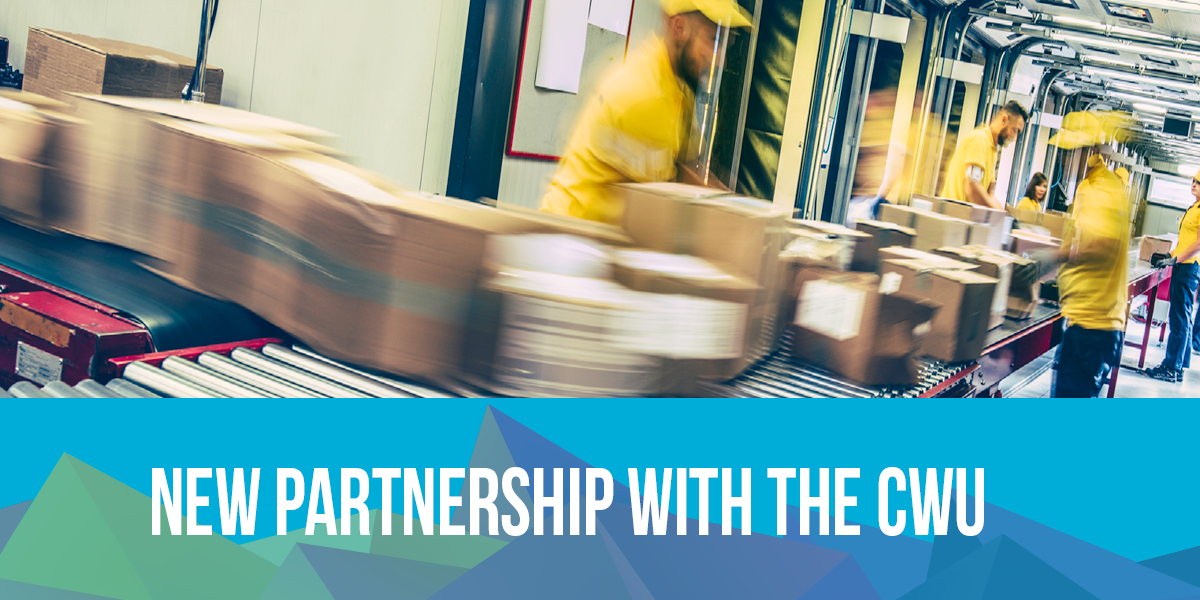 On 17th September, The Skills Network will begin an innovative partnership with The Communication Workers Union (CWU) to provide CWU members with access to nationally recognised distance learning qualifications.
The new partnership aims to further increase the range of training, development and learning opportunities already available to CWU members.
The CWU is the UK's largest union for the communications industry, with almost 200,000 members dispersed throughout postal, mobile, administrative, telecom and financial companies across the country, including Royal Mail Group, UK Mail, BT, Telefonica O2, Virgin Media and EE.
CWU members in England will now be able to access a wide range of accredited level 2 distance learning courses at no cost in subjects as diverse as business and leadership, childcare and education, health and social care, retail and hospitality, and public services.
CWU members will benefit from receiving support from subject specialist Tutors and a designated Learner Support Advisor throughout their learner journey.
This new partnership coincides with The Skills Network's recent partnership announcement with POA Learning, as we further expand our national provision to trade union members.
The Skills Network has a long-standing affiliation with unions throughout the UK, having worked with Unionlearn to support over 1,000 union members to achieve accredited qualifications nationwide.
Joe Cox, Head of Business Development at TSN, said of the new partnership:
"The Skills Network are delighted to be partnering with the CWU and enabling members to access lifelong learning opportunities through fully funded distance learning qualifications. We've seen outstanding success when working with unions across the country, and we are looking forward to seeing CWU members take advantage of the new partnership for their personal and professional development."