Welcome to our new website!
Details:
Written by Jessica Thompson
|
Published:
02/08/2018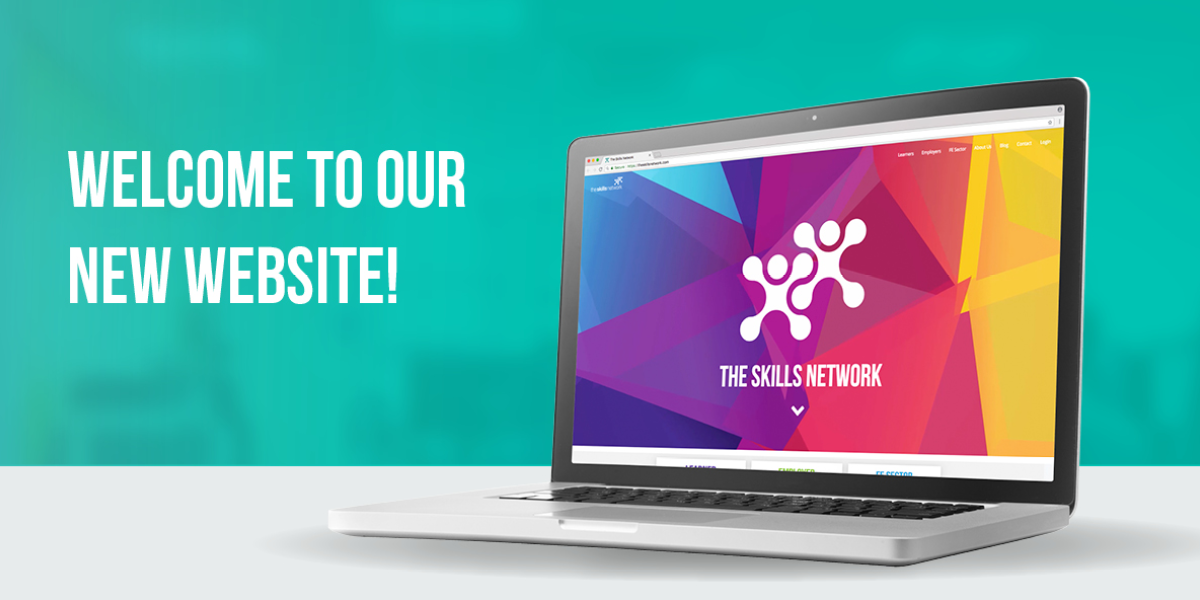 The Skills Network is proud to announce the launch of our new website!
Always on the cutting edge of technology and online learning, we have developed a new website that guarantees our learners an exceptional customer experience, and provides our partner organisations with a seamless and integrated online service.
We have placed learner experience at the heart of our new website design – all our pioneering new features and functionalities have been created to ensure an outstanding learning journey for our students.
We are delighted to share with you the wide range of new features and technical improvements within our new website.
So, what's new?
Our new website reflects our learning experience philosophy – we are constantly improving!
We have introduced the following new features for our learners:
New online enrolment process– all learners interested in a course can automatically enrol online with no paperwork! You'll simply complete a short form, and we'll take care of the rest, sending you further information on your course and helping you fill out any additional details.
Advanced course search function– we've made it easier and faster for you to find your perfect course. With an improved course search function, you can filter courses by subject area, qualification level, funding locations and appropriate payment methods to ensure you enrol onto a course that suits your career aspirations and current circumstances.
New online learner payment schedule – manage, track and schedule all of your online payments and course orders in one central location. We also have pages dedicated to explaining the payment methods available to you, including funding options, advanced Learner Loans and direct debit instalments.
'What Our Learners Say' section – a section bursting with amazing feedback from our achievers that will help motivate and inspire you as you study for your qualification.
Sector Pages – want to know how you can begin your career path to that dream job? You can now visit our sector-specific information pages that explain which qualification and progression opportunities are available to you.
Improved blog tool – we love to keep in contact with our learners, that's why we've redesigned our blog to ensure that all learners will benefit from direct communication on course updates, course launches, learner newsletters, prize draws and company news.
Detailed section on how distance learning works– we have pages dedicated to explaining exactly how your distance learning journey works, and how you will be supported by a personal Tutor and allocated a dedicated Learner Support Advisor. We've explained all the additional benefits you'll also enjoy, including interactive case studies, online resources, live webinars and Tutor live chats.
We hope that you enjoy your new online experience with The Skills Network, as we help you improve your knowledge, increase your skill set and advance your career!