Using your levy smartly - with a digital touch
Details:
Written by Jessica Thompson
|
Published:
27/10/2017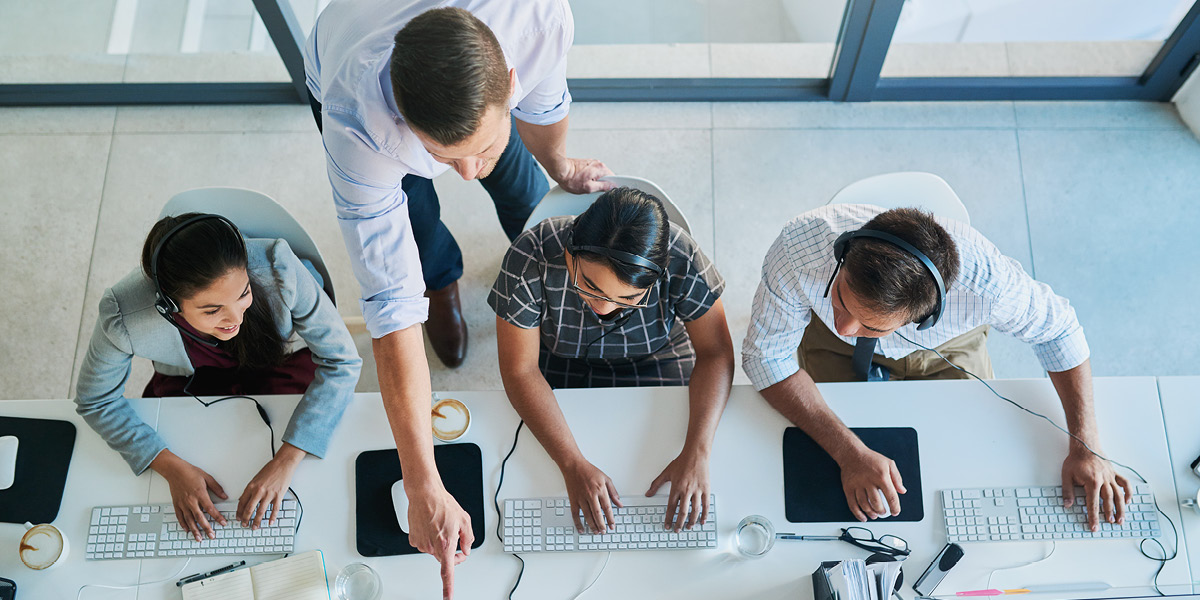 The Skills Network's Commercial Director, James Earl, spoke with Inside Learning Technologies e-Magazine on how employers can use their Apprenticeship levy effectively and give their staff the best training opportunities with a cost-efficient strategy.
You can read the full article below:
Love it or loath it, the employer levy is here, and here to stay. Some will ignore it and some will be well informed and already have a plan to use it.
We believe that there is a way you can utilise this pot, as well as other streams of funding, to give a great online learning opportunity and experience for your staff and make the most of your newly enforced budget!
As you may or may not know, if your wage bill is over £3 million each year, you must pay the Apprenticeship levy. 0.5% of your wage bill will go into the government\'); s new Apprenticeship service to fund Apprenticeships for your business. Many organisations are finding that their costs to offer Apprenticeships are mounting due to the time taken to get their head around the new procedure, along with attempting to create a sound execution plan.
On top of that, the minimum of 20% off-the-job training is making it difficult to convince the powers that be to utilise the funding, as they struggle to see the positives of Apprenticeship training versus the need to keep staff in work.
So how can you utilise this to its best effect to ensure your staff see Apprenticeships as a great programme which has a positive impact on their role, along with ensuring whatever programmes you choose fit in with your learning and development strategy, so you aren\'); t aimlessly using the levy just because you feel you have to?
Identifying the appropriate pool of staff
Look across the business at your current workforce first, before looking at any potential new recruits. Who could benefit from a training programme or needs one to aid their progression or knowledge? Even departments such as accounting (normally a paid for course) look at the Apprenticeship and use your digital pot to fund it.
There are a range of Apprenticeships which utilise online learning for knowledge elements of the course – a fantastic way of giving great, engaging learning, whilst tracking your employees\'); progress.
Pick a provider with a difference
Don\'); t just go with a name or a location. Pick an organisation that you believe will stick with your vision and values to give your employees an experience they will enjoy. A bad experience could tarnish the reputation of this form of training and create pushback within the company. This is a long-term strategy, so a pilot before you have a full-blown launch is critical.
Look for online solutions
Sticking on point with the magazine, there are a host of opportunities to utilise online learning within an Apprenticeship.
This will enable staff to complete work using engaging content, which can also form part of the 20% off-the-job rule.
Utilising microlearning is incredibly flexible and allows you, as an employer, to offer a more coherent learning programme on and off-the-job, with minimal disturbance to the employees\'); workflow.
Learning in this way will keep your employees engaged and breaks up what is a significant programme of learning. As well as the tracking of progress, it helps to ensure success.
The more elements of distance learning, the more your staff can have a flexible programme which is able to ensure work priorities come first. Classroom-based training doesn\'); t allow for this and could cause another issue when trying to create positive learning experiences.
Other funded opportunities
The levy may well have impacted your L&D budget for the year. There are other funding streams such as the adult education budget whereby you can use online distance learning qualifications to upskill your staff – many completed within 10–16 weeks and therefore not as intensive as an Apprenticeship programme.
To sum up, the levy could be a great opportunity to enhance the skills of your workforce. Take your time, seek help from experts and ensure you\'); re confident of a positive impact before you roll anything out company-wide.
For more information on help with levy spend, or to find out how your organisation can benefit from other funded pathways, contact James.Earl@theskillsnetwork.com.