The Journey So Far: TSN Launch 10-Year Anniversary Newspaper
Details:
Written by Benjamin Atkinson
|
Published:
13/03/2019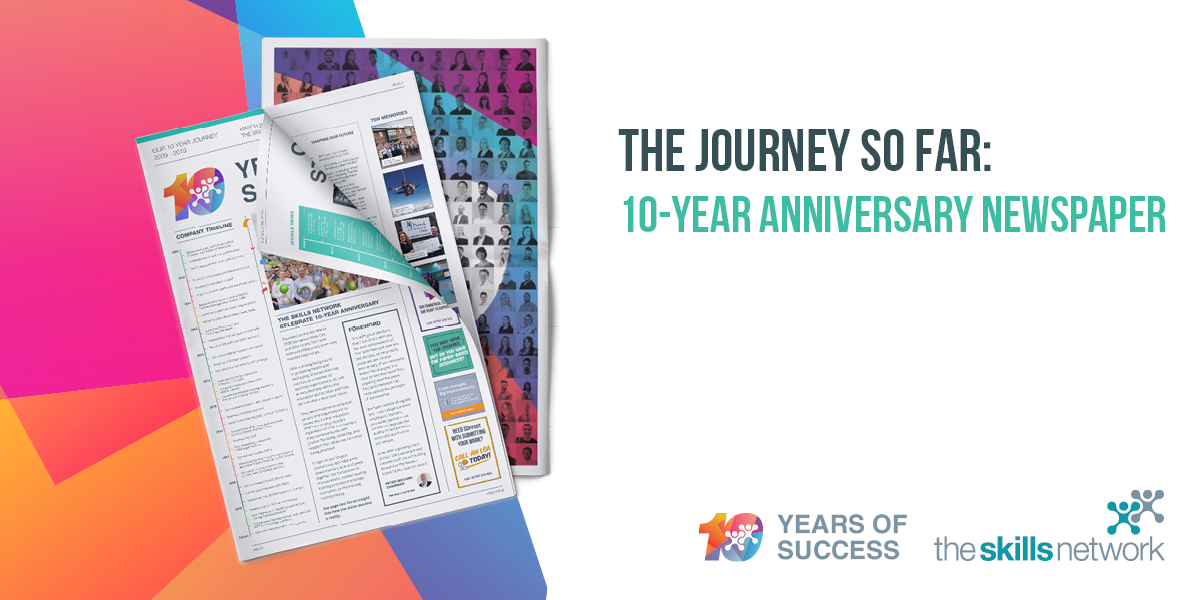 This month, The Skills Network (TSN) are proudly celebrating our 10-year anniversary!
Over the last decade we have worked closely alongside you – our learners, employers, staff, Tutors and valued college and awarding organisation partners – to create a truly unique learning experience that people trust and believe in! With this in mind, we invite you to find out more about how far we have come since our journey began. 
Access our celebratory 10-year anniversary newspaper and take a trip down memory lane with the complete history of TSN, including company milestones and a year-by-year commentary.
Click here to access the 10 Years of Success Newsletter.
Track the TSN story through…
2009 – The Journey Begins
2010 – Getting It Right From The Outset
2011 – Shaping Our Future
2012 – A Move In The Right Direction...
2013 – EQUAL Transforms The Future of TSN!
2014 – Welcoming Acclaim
2015 – Expanding Our Curriculum and Developing New Markets
2016 – Securing Our First Direct EFSA Contract
2017 – Launch of London Office and Extensive Product Development
2018 – Our Best Year Yet!
2019 – Celebrating Just How Far We Have Come!
Here's to the next ten years!