Learner of the Month - June 2018
Details:
Written by Jessica Thompson
|
Published:
02/07/2018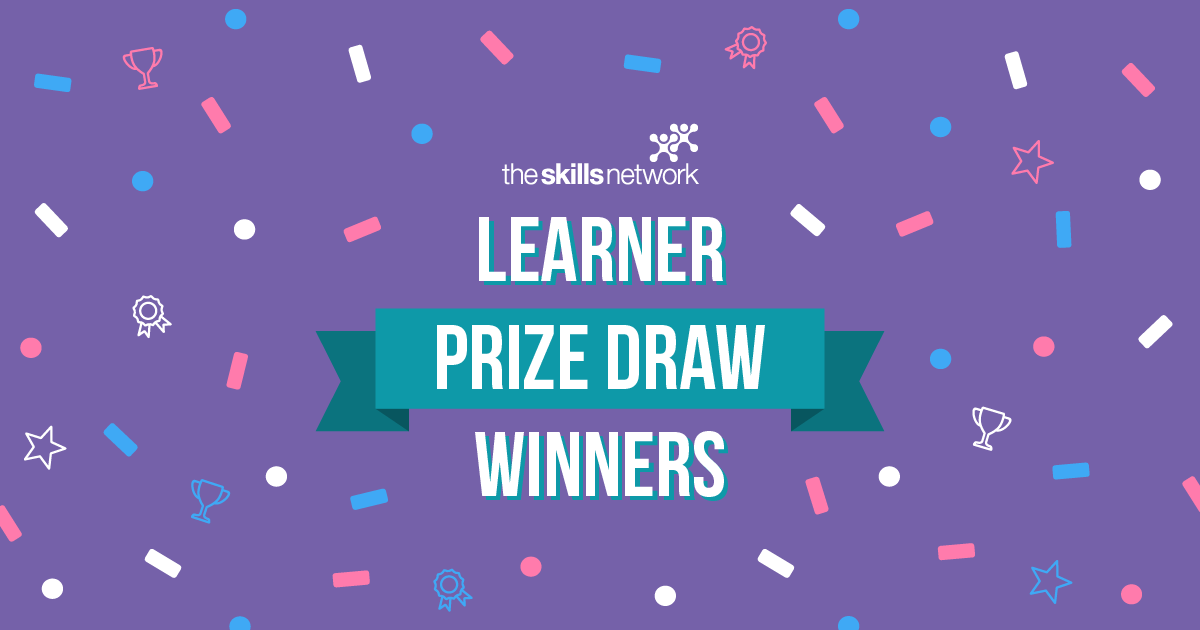 At The Skills Network, we place a great importance on recognising the outstanding achievements of our learners as they complete their qualifications.
Each month, every learner who submits their work on time or early is entered into a prize draw to become our Learner of the Month.
We're proud to announce that Michelle Bullman is our June Learner of the Month and has won £100 worth of Amazon vouchers for her brilliant work on her Level 2 Certificate in Principles of Team Leading course.
On her experience with the course, Michelle said, "I found it a fantastic way to learn. All materials were straightforward and precise. Easy to understand and enough time to finish each assignment…loved learning through The Skills Network."
Our June Learner of the Month from our learners aged under 19 was Emily Davies, who won a £50 food and cinema voucher for her work on her Level 2 Certificate in Information, Advice or Guidance course.
Additionally, each learner who completes one of our learner surveys is entered in a monthly prize draw to win £25 worth of Amazon vouchers. June's winner was Maxine Capps, who is studying the Level 2 Certificate in Understanding Specific Learning Difficulties.
Regarding her course, Maxine said, "Studying dyslexia and the specific learning difficulties through The Skills Network is proving to be more interesting than I had anticipated. The workbooks give plenty of detail and links to other sites that make the learning experience rewarding and not too challenging." Using her Amazon voucher award, Maxine bought some books – some Macmillan Collector's classics!
Finally, our June services prize draw winner was Carol Chapman, who is studying the Level 2 Certificate in Principles of End of Life Care course and has won a £150 Amazon voucher.