Augmented Reality Learning - A Look Inside Our EQUAL App
Details:
Written by Lizzy Owen
|
Published:
22/08/2019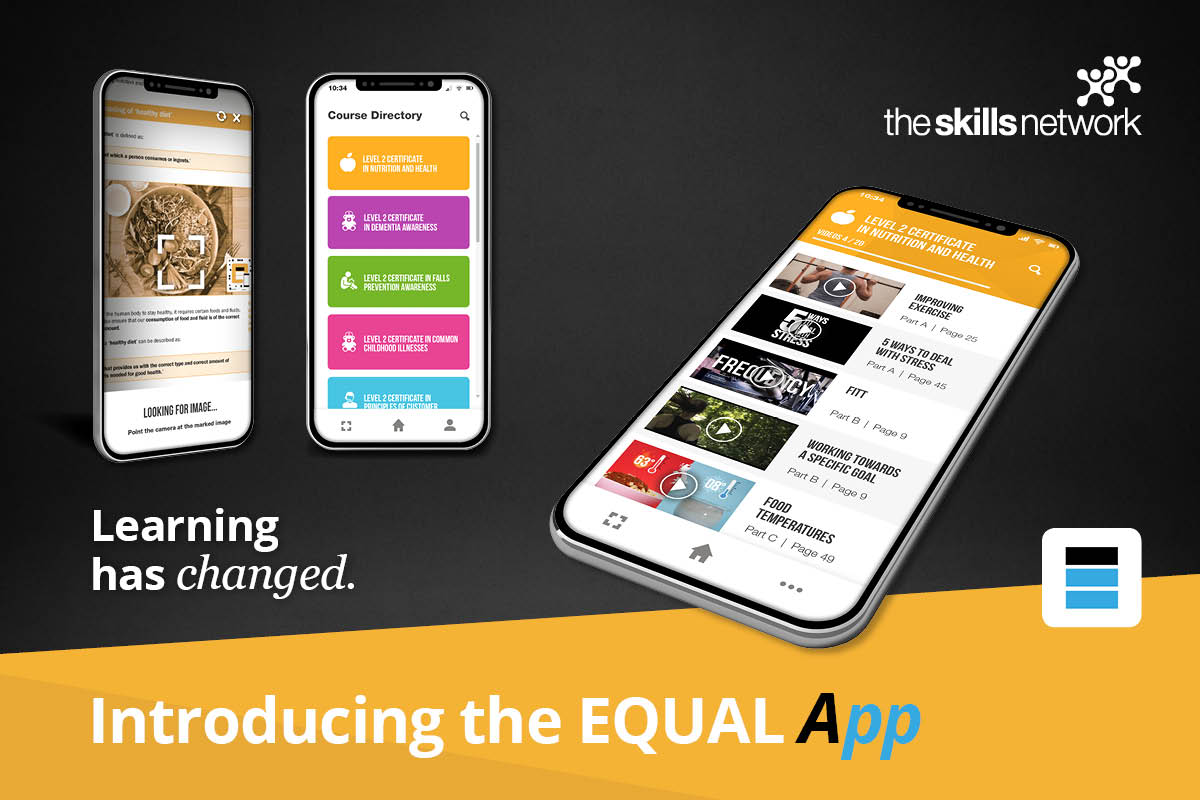 This week, The Skills Network announced that we are now embedding additional Augmented Reality (AR) learning experiences into our distance learning qualifications.
With the launch of our brand new EQUAL App, learners studying a nationally recognised qualification with us will now be able to scan areas of their paper workbooks with their smartphone to access interactive Augmented Reality (AR) content, such as:
Video case studies
3D models
Virtual Tutors.
This new learning experience is now available for learners studying our fully funded Level 2 Certificate in Understanding Nutrition and Health course, which you can enrol onto for free today!
We will update a new course with AR content each month, starting with, Level 2 Certificate in Principles of Team Leading in September.
But what is Augmented Reality (AR)?
Augmented Reality (also known as AR) uses technology to superimpose images, videos and sound over the world you see – think about apps such as Pokémon Go as an example.
However, Augmented Reality is different to Virtual Reality (VR)!
Whereas VR computer-generates entire new digital environments for you to be immersed in, AR simply adds new interactive elements in front of you, rather than replacing your view, as you look through your smartphone camera.
In the case of the EQUAL App, we are bringing paper workbooks to life by allowing learners to scan areas of their workbook using their smartphone camera, leading to videos, 3D models and Virtual Tutors popping up and playing over the top of their page!
Below, we take a look inside the EQUAL App…
Creating The Equal App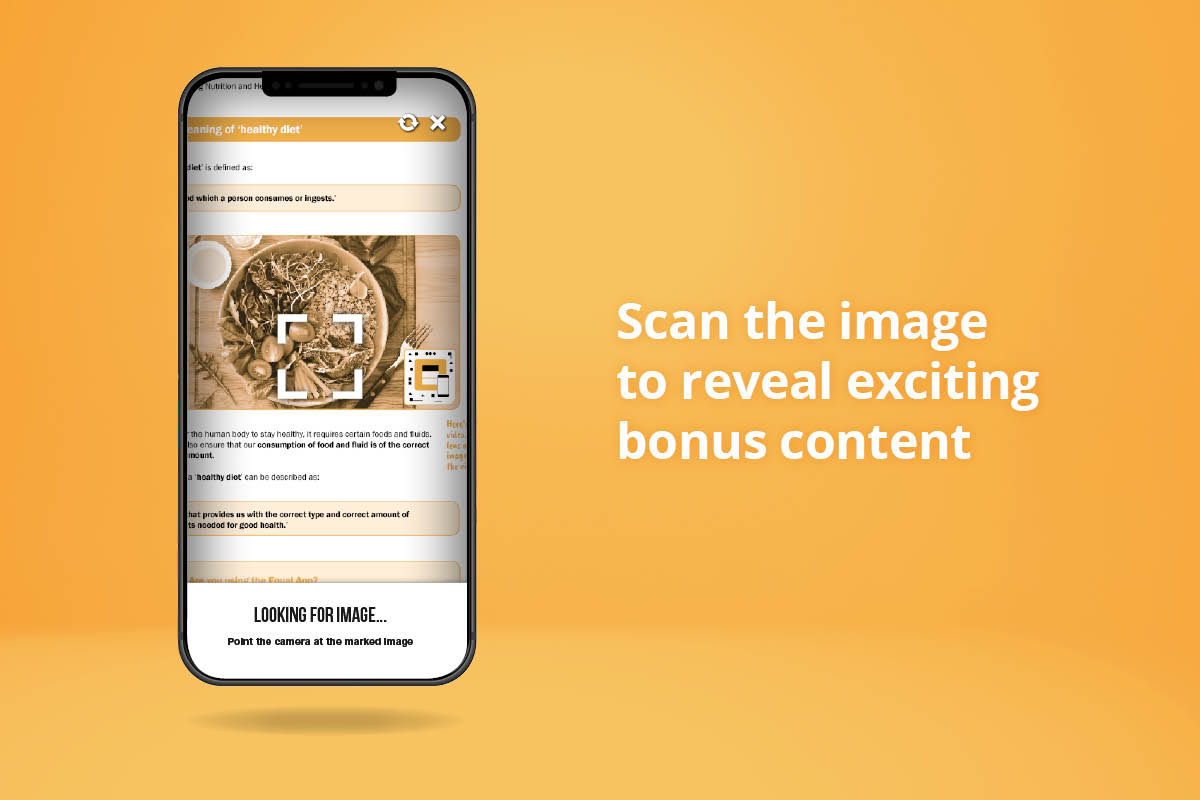 When we set out to introduce Augmented Reality (AR) into our courses and first looked at building the EQUAL App, there were some key things we wanted to achieve.
Most specifically, we wanted to enhance our students' learning experience.
We've always known that our learners benefit from studying via a combination of different learning styles throughout their course, including activities, Let's Summarise questions, Virtual Tutors, Stop and Think exercises, and videos. Furthermore, our learners often tell us that the videos we build into their online courses help them to retain knowledge better and also improve their understanding of a topic!
So, we set out to build an app and AR learning experience that would:
Bridge the gap between online and paper-based learning methods, by giving learners who prefer to study via paper workbooks the benefits of video content


Stretch learning beyond the confines of paper resources – merging current technologies with traditional textbook learning


Lead the way in innovative new ways of learning – ensuring that our learners, and our customers within the industry, can both enjoy a unique market-leading learning experience.



So, our Product Development team, equipped with their expertise in course design and video production, became completely invested in developing a smartphone app that would not only allow our paper-based learners to access content that they wouldn't have been able to see previously – but to also make their distance learning experience more engaging and exciting!




Features and Benefits






The EQUAL App enables those learners who prefer to study via paper workbooks to access additional augmented reality content such as 3D models, video case studies and a virtual tutor, by simply scanning areas of their chosen workbook via the apps AR Lens.

There are just a few simple steps learners need to follow to start enjoying the features and benefits of the app:

Learners download the 'EQUAL APP' from the App Store or Google Play


Once installed, they then make their way through a series of tutorial screens for a quick and easy tutorial before adding their chosen course into their account
Learners can then 'unlock' additional interactive content through scanning icons within their workbook


The AR video content plays through the AR lens, with 3D models and case studies appearing on the pages!


Once content has been unlocked, learners can then revisit this content at any time from their account (all video content is stored) to allow for a fully accessible learning experience

 




Now Available - Nutrition and Health Course






The EQUAL App is now available for learners who enrol onto our nationally recognised, fully funded Level 2 Certificate in Understanding Nutrition and Health course.

This course is certified by our awarding organisation partner TQUK, and covers:

Principles of healthy eating
Understanding eating disorders
Planning healthy diets
Weight management
Individual nutritional needs
Food safety for the home environment.




Learners can study this course at a time and place that suits them and will also have access to unlimited tutor support, meaning their learning is underpinned by detailed assessment feedback.

You can enrol onto this course for free today by clicking here.