TSN and UNITE: Supporting Nissan Staff to Access Funded Training
Details: Written by Benjamin Atkinson |
Published: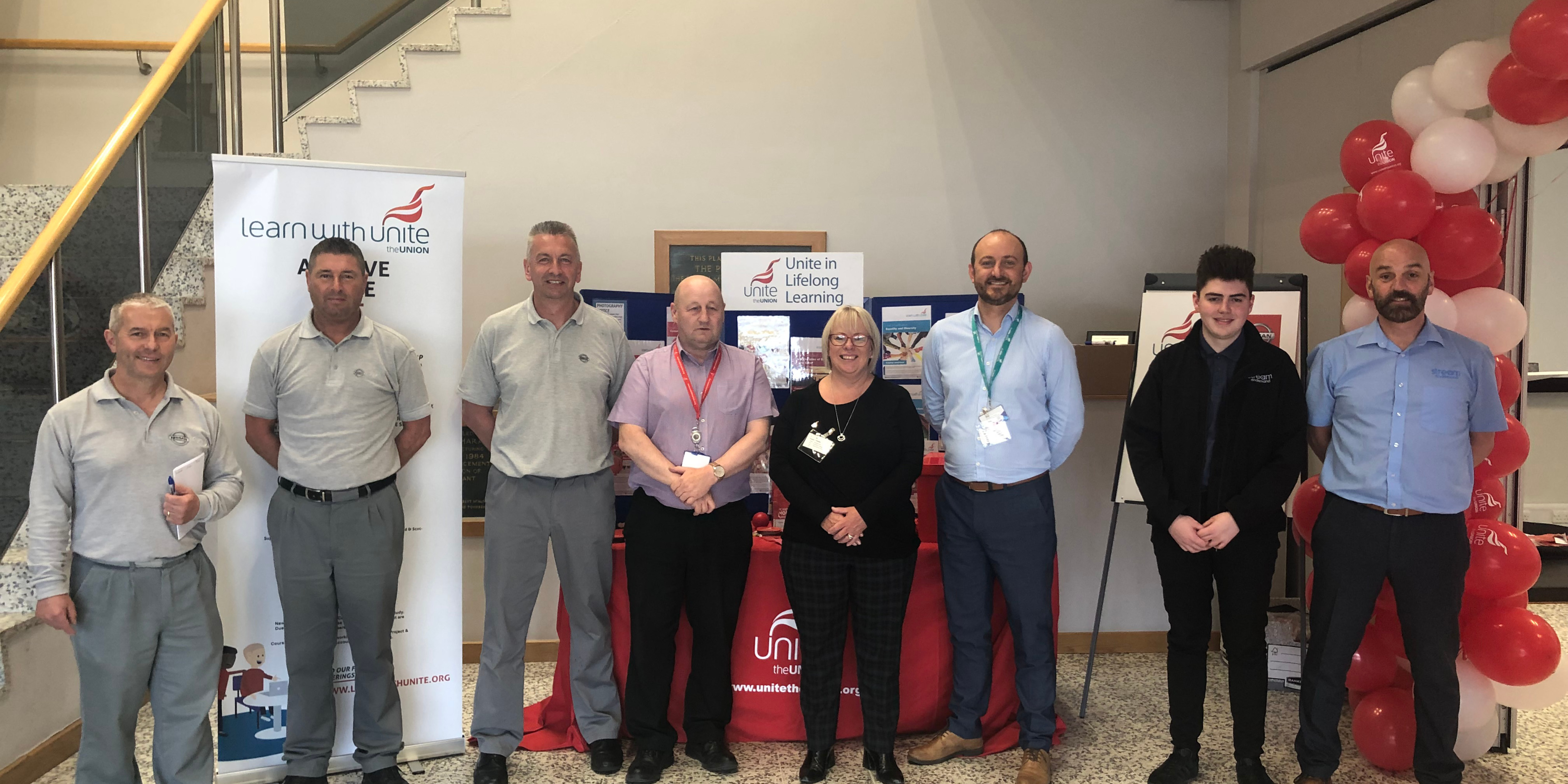 This week, The Skills Network (TSN) are supporting the launch of a new partnership between our trade union partner Unite the Union (UNITE) and Nissan. The new partnership will enable Nissan employees across the UK to access an extensive range of funded training opportunities.
We have been attending Nissan's UK HQ in Sunderland alongside UNITE throughout Learning at Work Week 2019 (13th–19th May) to discuss with Nissan employees exactly how they can further their professional development by now enrolling onto a funded nationally recognised qualification of their choice.
Through UNITE's delivery of funded qualifications to Nissan, this new initiative will allow employees at Nissan to upskill at no cost and enhance their career progression, by studying a range of The Skills Network's level 2 distance learning courses, in areas such as mental health, business, leadership, well-being, childcare and early years care.  
Finding the time for training proves difficult for most employees. This new partnership enables Nissan employees to easily access online training materials and conduct professional development at their own leisure via funded distance learning qualifications.
Funded distance learning courses provide a brilliant way to attain a nationally recognised qualification from a national awarding organisation (such as TQUK, NCFE or CACHE), whilst being able to study flexibly, at no cost, via government funding.
Funding for this initiative is facilitated by The Skills Network's partnership arrangements with over 40 Further Education Colleges.
Nissan employees will study courses either online or with paper-based materials and will benefit from accessing additional online content, including interactive case studies, videos and study notes. Learners will also benefit from additional developmental feedback, provided via their own remote personal Tutor, who will help them to reinforce their new learning knowledge via 'real-world' examples and references.  
TSN are proud to be working with UNITE on this new partnership with Nissan. TSN has previously supported over 500 members of UNITE to enrol onto a recognised qualification. UNITE are Britain's largest trade union, with over 1.32 million members throughout the nation across a range of sectors and settings.