TSN and Training Qualifications UK (TQUK) shortlisted for 'Collaboration of the Year' Award
Details: Written by Benjamin Atkinson |
Published: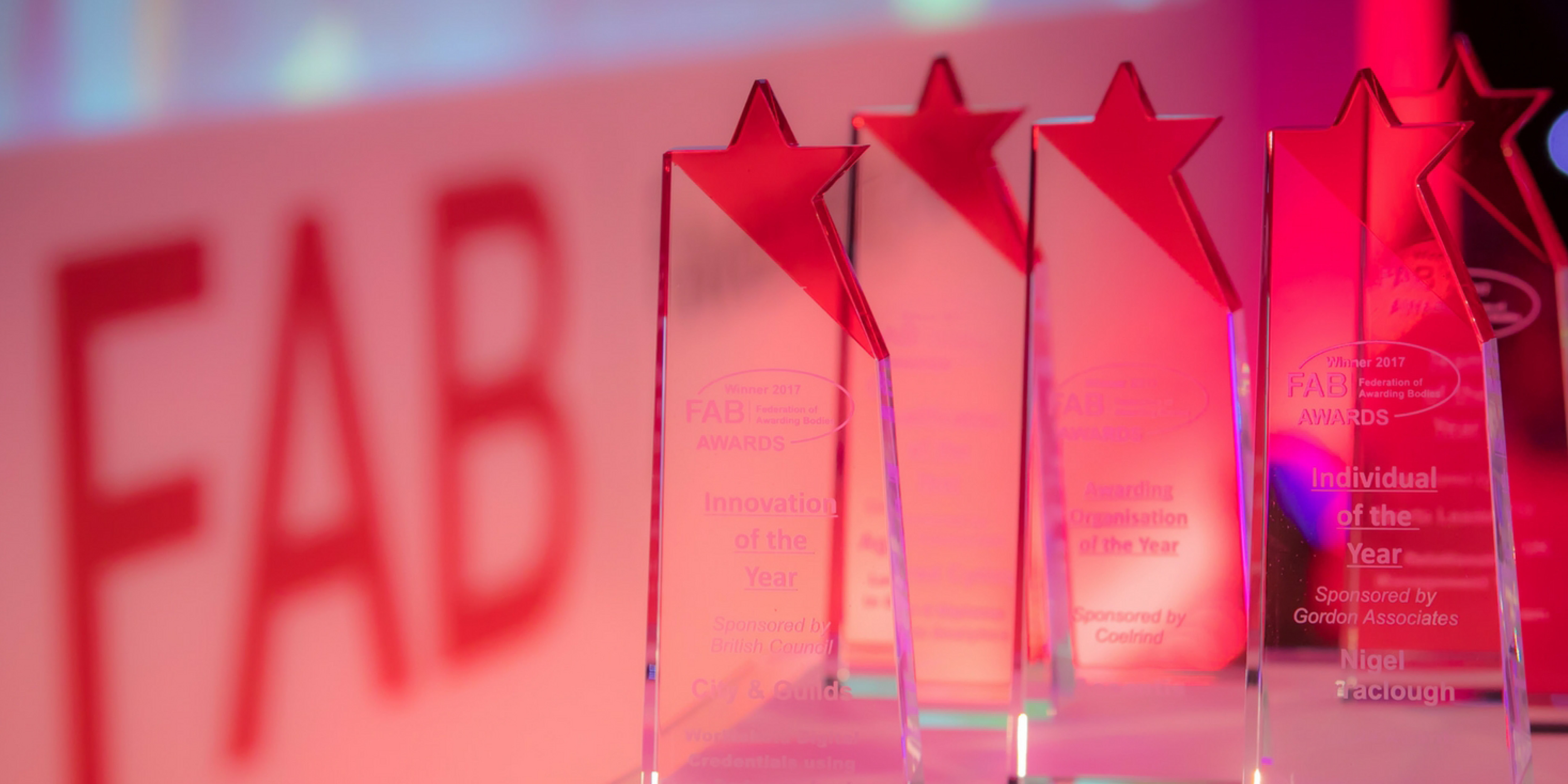 We are very proud to announce that The Skills Network (TSN) and our awarding organisation partner Training Qualifications UK (TQUK) have been shortlisted for the 'Collaboration of the Year' Award at the 2019 Federation of Awarding Bodies (FAB) Awards.
The FAB Awards are an annual celebration which recognise high quality and high-performing organisations within the awarding and assessment sector.
We have excelled in our work with TQUK over the past year. TQUK are an exceptional awarding organisation partner, who have worked in conjunction with TSN to upskill and certify 25,000 adult learners over the past 12 months via industry-standard distance learning qualifications.
We are truly proud to hold this fantastic relationship with TQUK, and it is with great pride that we announce our nomination for the FAB 2019 'Collaboration of the Year' Award.
James Earl, Executive Sales Director at TSN, said:
"The phrase 'partnership' is quite often a phrase loosely applied between customer and supplier in most industries, used far too often ,and without any real pertinence.
However, our collaboration with TQUK over the past year really has been an innovative partnership in the truest sense. From day one, TQUK and TSN have continuously worked together as one team, harnessing our expertise to push the boundaries in delivering engaging education. We've worked to create numerous efficiencies to enable our learners to access a high quality learning experience and life-changing opportunities.
Everyone at TSN is extremely proud to have worked in conjunction with TQUK to aid over 25,000 learners to achieve a distance learning qualification in the last academic year.
Together, both organisations have had a profound impact on the FE industry – we're enabling over 100 FE providers to benefit from the same innovations we've created, which again provides students with access to cutting edge online learning."
A key milestone of TSN and TQUK's partnership has been achieving our holistic learning solution. We've designed an Application Programme Interface (API) between TSN's Learner Management System (LMS), EQUAL, and TQUK's learning software, which automates learner registration and certification without manual input at either end.
With our course catalogue of 120 distance learning courses, TQUK are excellent at matching our expansive provision, and we have recently introduced many new qualifications with them, including Principles of the Mental Health Care Worker and Behaviour that Challenges in Children.
Andrew Walker, Managing Director at TQUK, said:
'We're very grateful to the FAB judges for recognising the outstanding work we have achieved over the past year. Our partnership with TSN exemplifies what can be achieved when two dedicated, like-minded organisations put the learner and FE provider experience at the forefront."
We look forward to attending the FAB Awards 2019 ceremony on the 10th October at the Marriot Hotel in Leicester.