The Skills Network supports cancer charity, Emma's Wish.
Details: Written by Elise Warner |
Published:
The Skills Network is proud to have supported local cancer research charity Emma's Wish, a charity close to the company's heart.
Emma's Wish was founded by TSN employee Carol Garner in 2014 when Carol sadly lost her daughter Emma, to cancer. 
About Emma's Wish
Aged just 33, Emma had a long battle with cancer for just over 5 years, undergoing surgery, chemotherapy, and anything else that was out there. She was a fighter and was sure that she would beat this terrible disease not only for herself but to be able to spend more time with her daughter Isabella.

Emma's diagnosis of breast cancer was a shock to everyone including her doctor. It turned out that Emma carried the BRCA1 gene which meant that cancer was more complicated to treat. Hence, Emma signed up for any trial that was available in the hope of a cure.

When Emma passed away it left a huge hole in her friends' and families' hearts. As time went by, Carol and Emma's family decided that they wanted to put back into the system that had helped Emma so much. To involve their family and friends, Carol and her family organised a Ball in Emma's memory and raised more than £13,000, of which the proceeds were split between Cancer Research and Macmillan.

After that, Carol and her daughters met with their regional Cancer Research representative and set up Emma's Wish, with the hope to raise as much funding as we could for their research into finding a cure for this dreadful disease.
Each year since then, Emma's Wish held a Ball at Cave Castle and raised large amounts of funds for the cause, which is when The Skills Network came into the equation.
How we supported Emma's Wish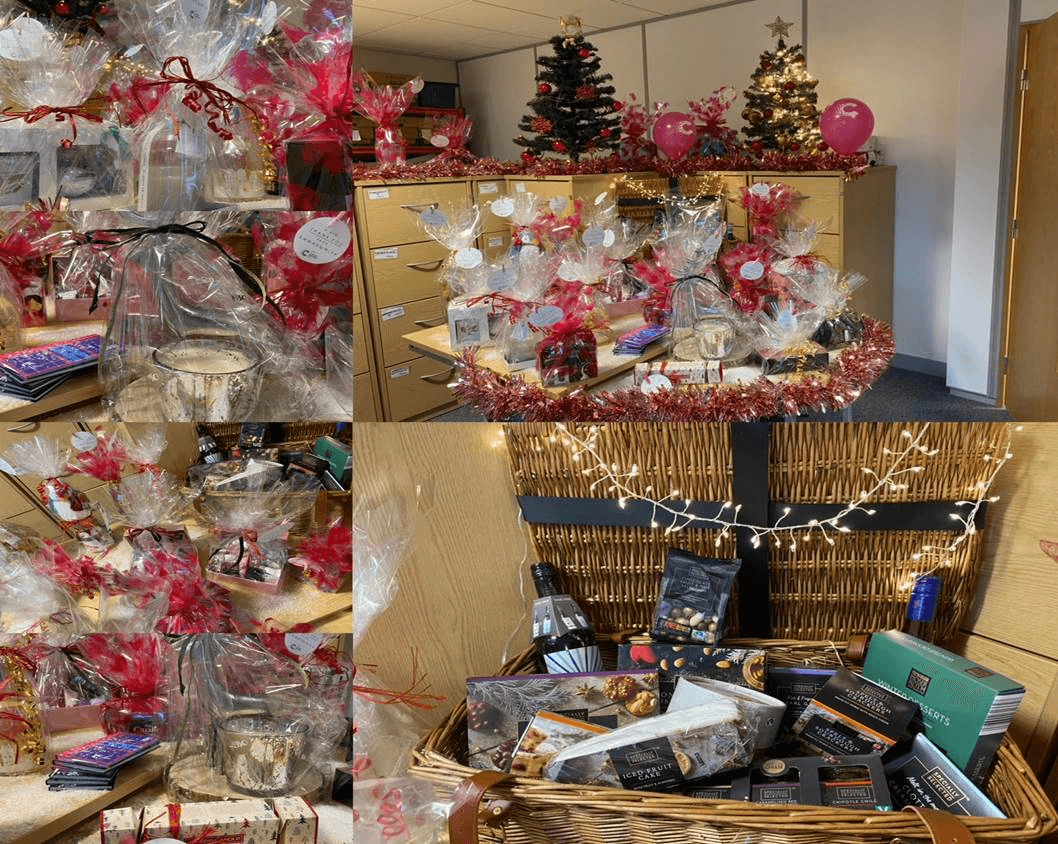 Historically The Skills Network has been proud to hold monthly charity events to help raise funds for different causes. In December 2020, we were proud to support Emma's Wish, with Carol's team selling raffle tickets to employees within the company. Despite this year being different, with most of our workforce working from home, we raise the fantastic sum of £1,442. It is our gift to Emma.
How you can support cancer research
Emma's daughter is now 12 years old and keeping the memory of Emma alive is extremely important for the family. We believe it is important that people understand the effects that cancer has on a family and the backup and support that they need.
There are around 367,000 new cancer cases in the UK every year, that's around 1,000 every day. But we can help. From using your free time to make a difference, to raising money or sharing your experience, everyone has a role to play in beating cancer. Visit Cancer Research for their top tips on how you can get involved.