The Skills Network Celebrates "Good" Ofsted Rating!
Details: Written by Jessica Thompson |
Published: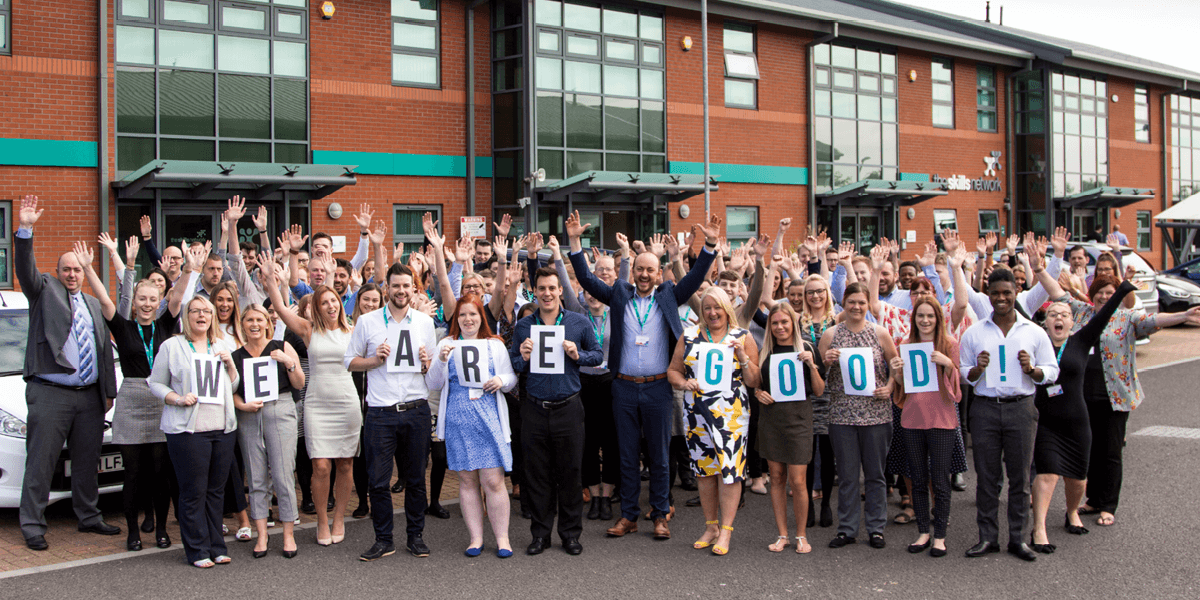 The Skills Network's "meticulous market research and expert product development has ensured the company is able to deliver high quality online learning on a national scale" Ofsted 2018.
Following The Skills Networks first Ofsted inspection in May 2018, we are delighted to announce that we are now recognised as a Grade 2 "Good" Ofsted provider.
Through this external verification on the quality of our services, we see the realisation of our ambitions and have exhibited our ability to deliver excellent distance-based online learning and innovative training solutions to adult learners across all industries.
This inspection provides a benchmark of confidence for our learners and partners, having achieved a consistent Grade 2 rating across all inspection areas.
We're delighted to be able to share with you below, the achievements and extremely positive comments detailed within our Ofsted inspection report.
Online Learning Resources and Curriculum
Having evaluated our innovative online learning platform and Learner Management System (LMS) "EQUAL", alongside our paper-based learning resources, Ofsted praised TSN highly for ensuring all learners across our employment, educational and individual learner settings benefit from an "extensive range of high quality vocationally-based online resources". Significantly, we were praised for our ability to"inspire learners and support them to extend their knowledge beyond the requirements of the qualification" and celebrated for our "high quality and relevant online learning resources".
In relation to our award-winning online platform, Ofsted found that the system's engaging features, which include interactive audio-visual content such as videos and gamification, empowered learners to "actively and frequently engage in challenging and high quality online learning activities". As stated by Ofsted, it is through our market-leading online platform "EQUAL" that we have been "able to deliver high quality online learning on a national scale", which has guaranteed our partners and learners a consistent delivery of high quality teaching and learning.
Likewise, considerable praise was given to our curriculum design and market-leading portfolio of courses. Our suite of over 100 nationally-recognised qualifications, which are accredited by awarding bodies such as TQUK, AAT, CACHE, NCFE and ILM, were recognised by Ofsted to have been derived from our "expertly designed curriculum" .
Through a devotion to fully understanding learner needs and our "meticulous market research", Ofsted recognised that we have been able to ascertain an "expert product development" process, which has produced market-leading courses with a reputation for high quality across the sector.
Learner Outcomes
Pivotal to quantifying our success is enabling our learners to further their career and professional development. This was substantiated within our Ofsted inspection report. We were for applauded for the high quality outcomes experienced by our learners upon completing our qualifications; Ofsted stated that "learners improve the depth of their knowledge and make rapid progress" and "enhance their current work roles and future employability".
We help over 25,000 learners achieve qualifications each year, of whom Ofsted state "a very high proportion of learners improve their work situation, including gaining promotion or new employment".
Teaching, Learning and Assessment
As identified by Ofsted, the positive outcomes we generate for our learners are consequential to the high standard of teaching, learning and assessment we provide.
We have established a learner journey in which learners are supported continuously as they progress through their course. We were comprehensively praised by Ofsted for consulting with learners early on before they begin their courses, as we advise learners on how available courses can align with their career aspirations. Ofsted stated that our "learners benefit from individualised initial advice and guidance. Staff discuss course options in depth with learners to ensure that they are placed on the appropriate programme for their needs and circumstances".
Similarly, we have ensured that we provide thorough and specific guidance to learners at appropriate intervals in their learner journey. Ofsted acclaimed how throughout the learner journey, TSN staff hold a "highly developed understanding of learners' progress" of which we use to "provide early feedback to learners through the online platform and effective additional feedback and support to learners' and to provide "rapid and personalised responses to learners\'); queries about their courses".
Much praise must be directed towards our dedicated Learner Support Advisors, who as Ofsted identified, conduct "frequent and effective reviews of learners' progress and respond effectively to learners' questions and problems".
Our Personnel Achievements
Underpinning Ofsted's excellent appraisal of our learning resources and teaching provision is the unwavering commitment of our workforce. It is not through chance that The Skills Network has continued to prosper; our success has been cultivated by employing employees of the highest calibre, which has been echoed by Ofsted within the inspection report.
Ofsted praised the effectiveness of our leadership and management, identifying that "leaders and managers recruit highly qualified and experienced staff", including our pool of 540 freelance tutors who are recognised as being "highly experienced in their vocational areas" and "dedicated and committed to their learners".
We strive to attain our "Outstanding" rating upon reinspection, of which much of this report already shows, and we continue to excel as a market-leading provider of high quality technology-enabled training and innovative skills solutions to our partners and learners.