The Skills Network and Selby College Collaborate To Inspire The Next Generation of Students
Details: Written by Benjamin Atkinson |
Published: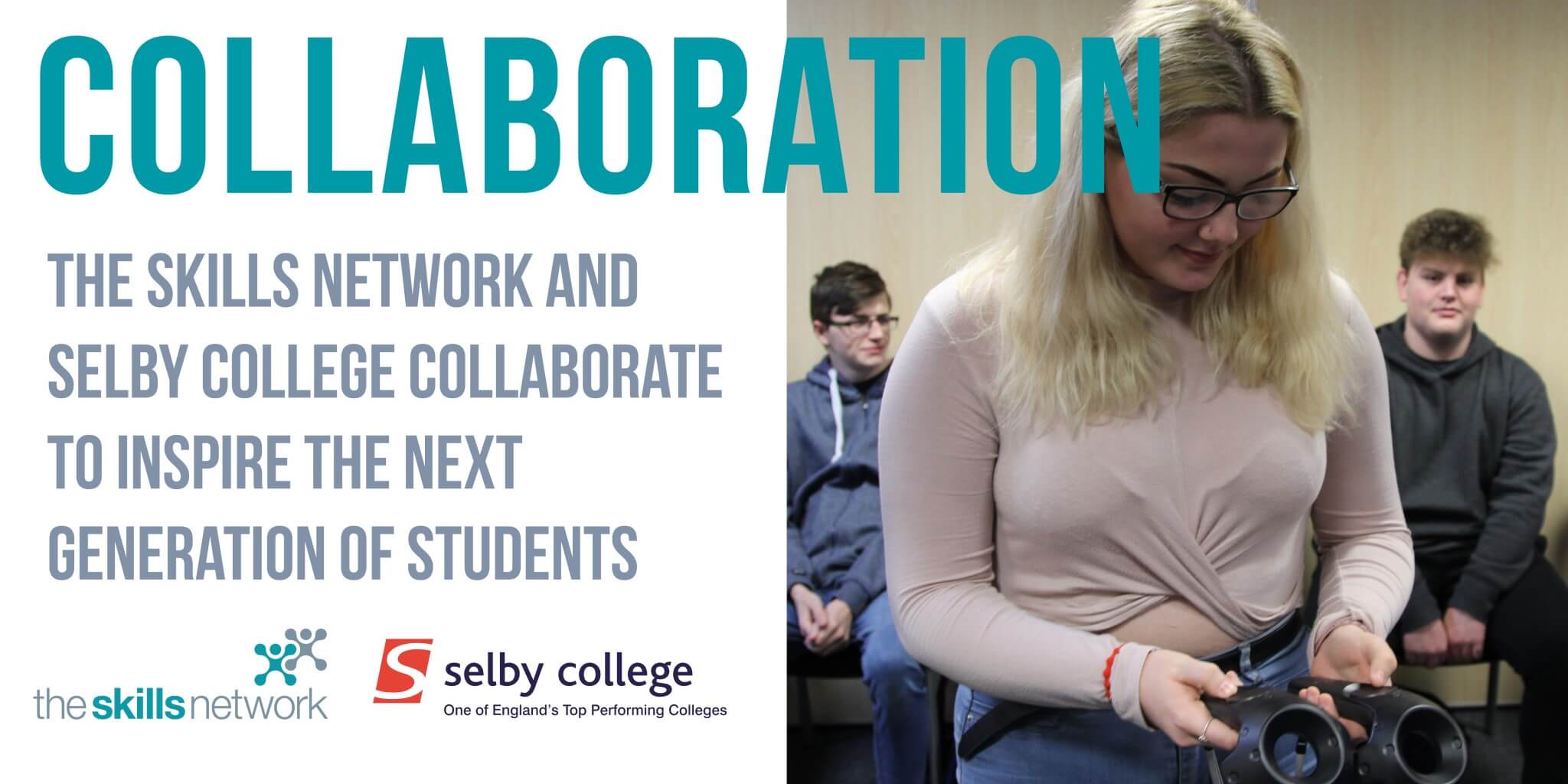 The Skills Network continues to collaborate with our local further education college partner Selby College to inspire the next generation of students.
We have recently made a generous donation to Selby College to support cohorts of their students within ICT, Media and Technology.
Our donation has enabled Selby College to purchase a state-of-the art laptop workstation, complete with cutting edge graphics on a 4K screen and a digital sculpting tool.
With advanced Virtual Reality (VR) capabilities, the new workstation enables the college to not only portably deliver VR teaching and learning across the college campus, but to also engage with local schools as part of the college's Science, Technology, Engineering and Mathematics (STEM) projects.
In fact, over 100 school-age students have now been able to use the new technology, which is hugely beneficial as most students do not typically get to interact with this level of technology. This aims to inspire young students to pursue a career in an industry they had not previously considered. This is particularly important for disadvantaged student groups and female students who are often underrepresented within ICT career paths.
The new workstation has also benefited a number of autistic students at the college. Through using the workstation, a weekly Gaming Club has been established, which has enabled the students to access VR, and digital sculpting and programming technologies.
Catlin Foley, a level 2 ICT student at Selby College, spoke about how the technology has inspired her:
"I have found using the new workstation really beneficial and it has got me thinking about a career in game design, particularly 3D sculpting, after I discovered I have a bit of a talent for it!"
David Storey, Subject Area Manager for ICT and Computing at Selby College, said:
"It was such an amazing gesture from The Skills Network when they made this donation to us and unexpected too. Very few employers truly understand the amazing strengths and qualities that a young person of college age can bring to an organisation as a new employee, but The Skills Network have always just 'got it'. This token of TSN's appreciation for the many young people that they have given opportunities to and benefited from in the process, is rare and very much appreciated. True local community spirit at its best!
The hardware and software that this has allowed us to purchase is often beyond our financial reach. We will, and have already begun, to put the resources to good use. Seeing the school children so incredibly excited at the prospect of getting to experience fully powered Virtual Reality headsets like the HTC Vive and the Oculus Rift at the recent Selby Big Local event, is exactly the type of thing that you enter teaching to do. The feedback from the schools and the children themselves was lavish in its appreciation and gratitude.
As we move forward, the equipment and the software will allow us to engage with even more young people as we go into schools to raise awareness of STEM opportunities through the Enthuse Project and of course never missing the opportunity to see young people actually having great fun while they learn.
Thank you so much TSN!"