The importance of mental health support and funding within the education sector
Details: Written by Eleanor Lodge |
Published: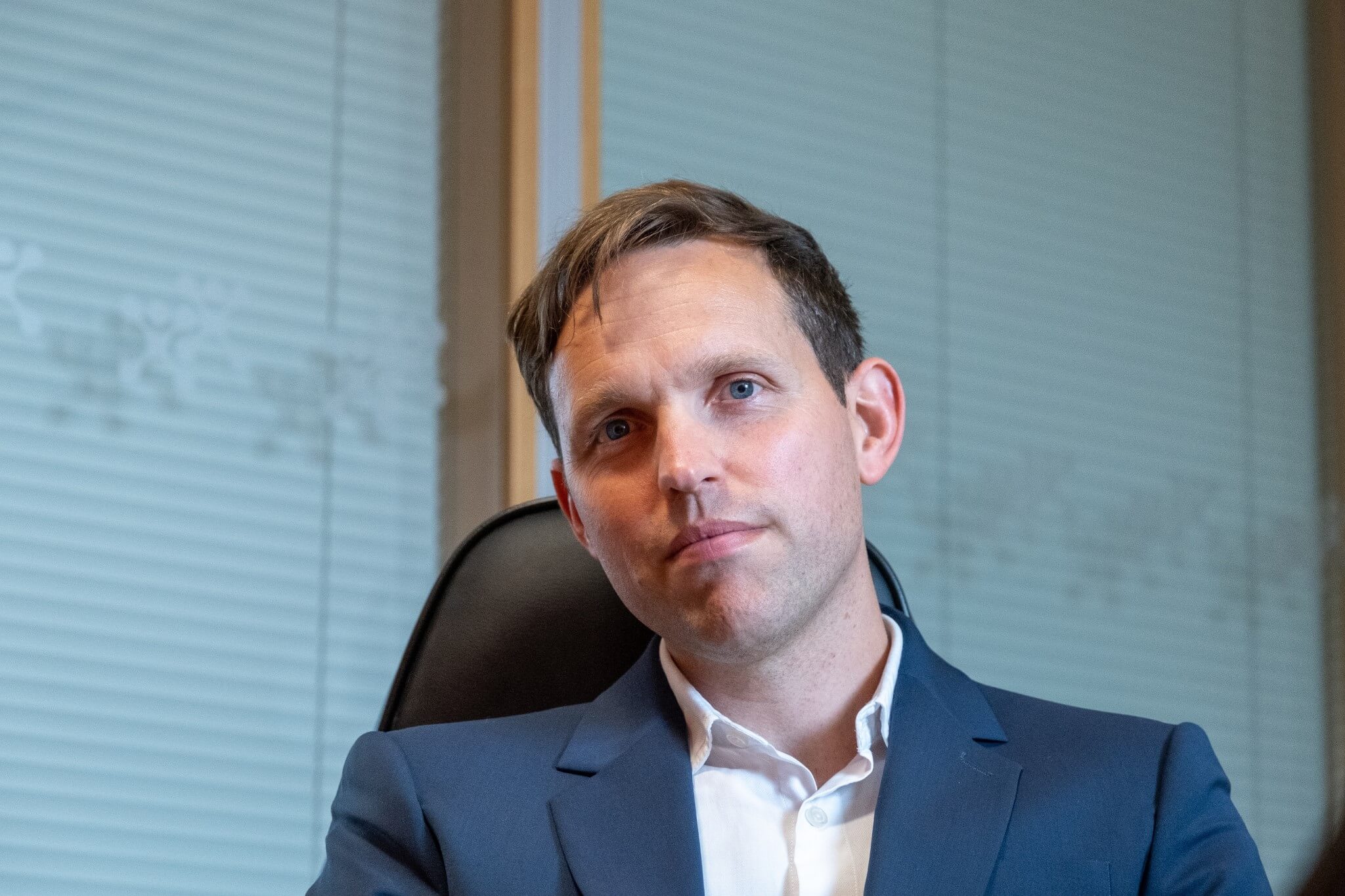 Mental health awareness is an integral skill to have, especially in the education space, and the wellbeing of students and teachers alike must be placed at the centre of the education system.
The Skill Network's recent skills and employment trends report highlighted a mental health awareness skills gap in the UK, and over the past year, we have introduced courses in mental health, self-harm, and suicide awareness to help combat this
As we move forwards from the pandemic and into a new academic year, we believe that the mental health and wellbeing of teachers, children and young people must remain a priority within the sector.
Feeling the impact of the pandemic across the education sector
The year of 2020 has changed the face of learning, with schools, businesses, and colleges all over the world moving classrooms online to teach, access and collaborate. Despite being an established online-learning provider for over 11 years, with technology-based learning always being at the heart of what we do, at The Skills Network we saw a surge in enquiries back in March 2020.
Schools across the UK reached out for expert support on how to create an effective virtual classroom environment for their pupils, businesses needed support to provide virtual training for their remote workforce, and care homes needed a way to provide staff with online training resources.
It's no surprise that the learning experience has changed dramatically over the past 18 months. The impact of the pandemic has been particularly hard on those within the education sector, with both educators and students having to quickly adapt to new ways of teaching.
With this sudden change many students began to suffer mentally. Further education students aged 18–24 reported a decline in mental health and wellbeing during the 2020 UK lockdown, with nearly three quarters (73%) of students saying that their mental health had worsened.
We understand that it isn't just students that have found that past 18 months difficult, with a wellbeing survey last year finding that 20 per cent of teachers had no form of mental health support available at their school or college.
Now more than ever before, adults in the UK are struggling with mental health. The suicide rate for men in England is at its highest in two decades, with nearly half (42 %) saying that the previous pandemic restrictions have had a negative impact on their mental health.
A YouGov poll of UK workers, found that the 2021 lockdown had been the most difficult, with nearly 50 per cent saying their mental health was worse than it was during the first two lockdowns and more than 6,000 people across the UK taking their lives each year.
Introducing new courses for teachers and pupils
We understand that mental health must take a priority in the current climate. That is why the Skills Network has introduced fully funded courses in mental health, bullying awareness and self-harm amongst others.
The knowledge that teachers and pupils can gain from these new courses can be applied to a broad range of personal and professional situations. The courses are not just confined to those in the education sector, as well as teachers, other professions that may find these courses useful include: mental health workers, crisis helpline volunteers, support workers, individuals in a safeguarding role, parents or guardians, and others working with individuals who may be at increased risk of self-harm or suicide.
The new courses introduced within the last year to help with the awareness of mental health include:
The skills and expertise offered in these courses can help shape the future of mental health in the classroom, with support offered for both adults and children alike.
The Education Recovery Plan
The Skills Network fully supports the need for more funding to be given towards the hire of mental health support workers within the education sector. Teachers already have a limited time to teach, so this is a real opportunity to supplement providers, and gives teachers (who already are extremely stretched) the freedom to do what they do best – teach.
We are fully behind the Department for Education's (DFE) plan for a £7m Wellbeing for Education Recovery programme. This programme will aim to facilitate training and resources for staff in schools and colleges.
The DFE has also committed to senior mental health lead training, boosting it by an extra £9.5m for schools and colleges to use from September. The extra funding will also be used to create more mental health support teams to help nearly three million children across the UK by 2023.
Additionally, the government's 'Catch-up funding' which aims to support children and young people to catch up on missed learning due to the pandemic, has been renewed for this academic year of 2021-2022. This includes a £650m fund to support 16 to 19-year-olds, ensuring all pupils can make up for missed learning.
How else can we best support teachers and students?
It is important, now more than ever, that we ensure education staff and students are well supported on their return to the classrooms in the new academic year.
Schools and staff can collaborate with an online provider that can give access to courses which focus on recognising poor mental health, as well as the signs of self-harm and suicidal thoughts.
At The Skills Network, we can offer a Level 2 Certificate in Understanding Children and Young People's Mental Health, allowing staff to learn about the legislation in place to support children and young people, how developmental changes and puberty can have an impact and approaches to supporting children and young people with mental health concerns.
The courses that we can offer are fully funded, and these essential courses focus on mental health and suicide awareness, to help spot the early signs in friends, colleagues or students, so that support can be offered when needed.
The free, nationally certified courses focus on recognising poor mental health, as well as the signs of self-harm and suicidal thoughts, meaning you will be able to approach a friend or family member you believe is going through this. The courses also look at managing and minimising self-harm risk, giving you tips on how to support others dealing with grief after suicide.
By understanding what self-harm and suicide is, individuals will be made aware of the triggers which might cause someone to self-harm or attempt suicide, along with understanding the media and societal attitudes towards it.
These courses are fully available online to help the education sector as it returns to some form of normality. You can choose when and where to attend the courses, achieving a certified qualification whilst having the support of an assigned Tutor and advisor.
Discussing sexual consent in higher education
The Skills Network, has also recently developed and launched a new Sexual Consent course aimed at further education students and staff, following the new Ofsted inspection changes in the updated FE and Skills Handbook.
This change was implemented following a shocking number of anonymous sexual abuse testimonials submitted to the website Everyone's Invited, exposing the scale of sexual harassment experienced by young people in the UK.
The course, which covers sexual harassment, violence, and online sexual abuse awareness, will give schools and colleges the knowledge to implement mandatory processes supported by relevant and evidenced training – ensuring institutions are compliant.
This innovative e-learning course provides awareness to students and staff about sexual consent, in an easy and engaging way. It will also help further education institutions develop and implement policies and procedures, whilst supporting learners to identify and report concerns about sexual consent.
The launch of this new course, will give further education institutions the support they need, to ensure they are tackling sexual harassment and following Ofsted's latest recommendations. This will not only give staff the right tools to tackle sexual abuse, but it will also teach students about safeguarding risks, including risks online, helping them understand what makes a healthy relationship both online and offline.
The course comes at an essential time, where only a small minority of students think their prior education prepared them for the reality of sex and relationships in higher education, whilst many students think it should be compulsory to pass a sexual consent assessment before entering higher education.
James Earl
Executive Director of Sales at The Skills Network
To sign up to these free mental health awareness courses or to review the other online courses available, please visit our website
If you are struggling with your mental health, the Samaritans are available 24 hours a day, 365 days a year. You can call them for free on 116 123 or email jo@samaritans.org