Now Live! – New Online Features For Students
Details: Written by Benjamin Atkinson |
Published: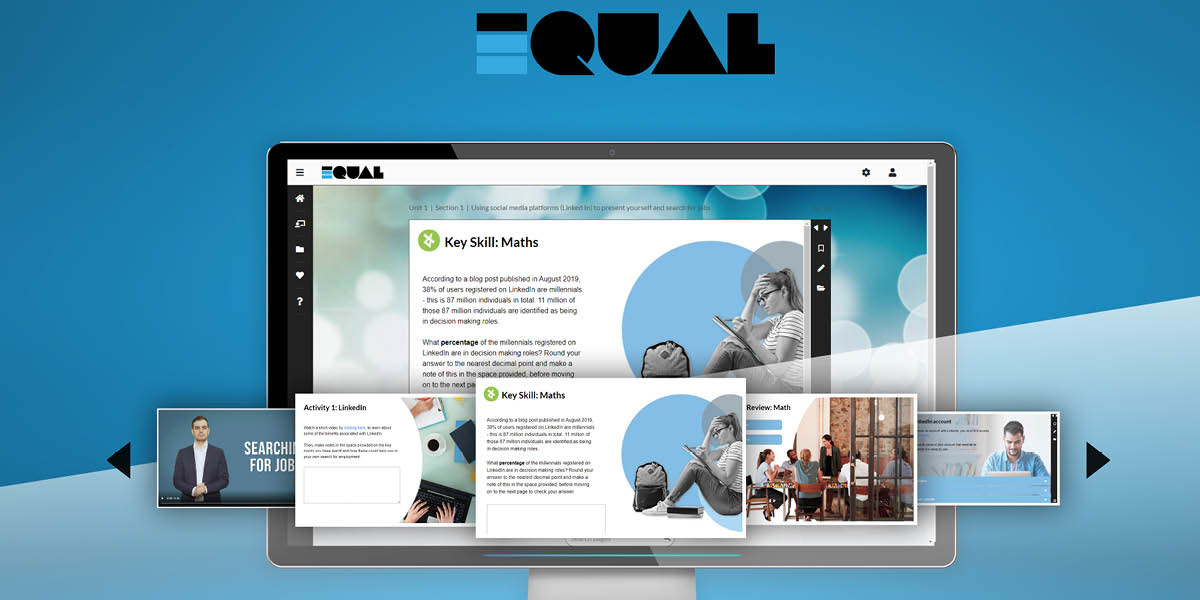 We're excited to announce that we've just launched several new features to our online courses.
Whether it's a course in event planning, accounting or dementia care, these new tools will enable all of our online students to study smarter, simpler and more intuitively!
As we greatly value our student voice, all of these features are directly based on the feedback we've received from our students.
You spoke, and we listened!
We're confident that the new features we've added to our online learning platform, EQUAL, will only further the engaging online experience on offer to our students.
Interactive Calendar – Study Smarter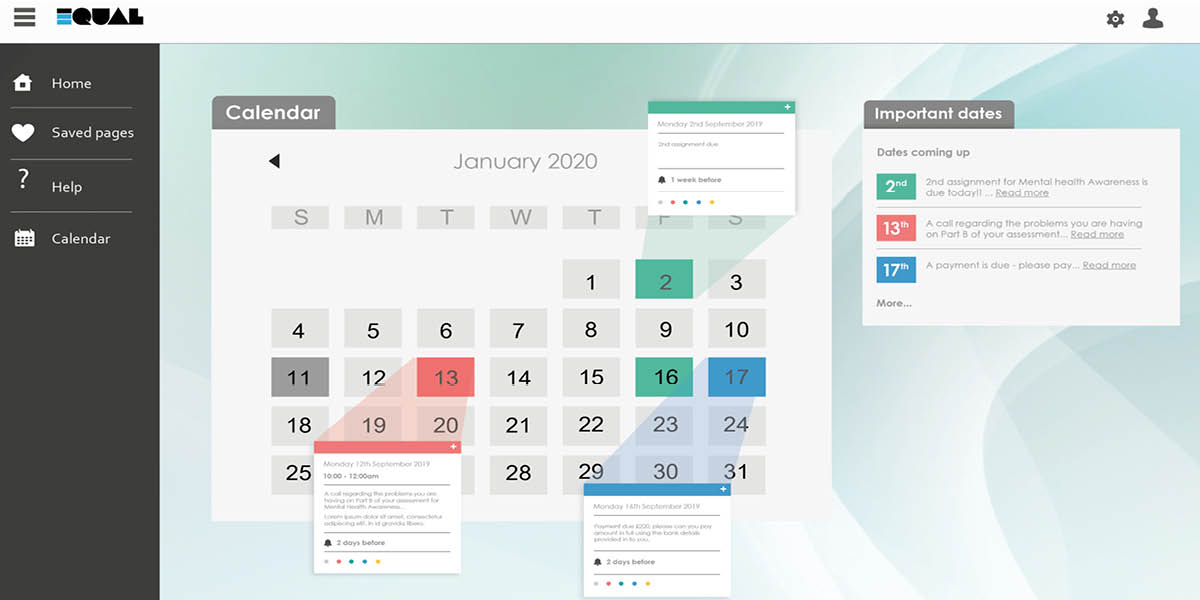 All of our online students will now benefit from the new 'Interactive Calendar' feature.
This feature allows students to create their own study plan, arrange calls with their Learning Support Advisor (LSA), set reminders and make revision notes, along with a host of other benefits.
Now, more than ever, students can take control of their own learning path, allocating the time they need to their studies.
Students will benefit from:
Their calendar being automatically populated with their deadlines, showing exactly when submissions are due
Building their own study plan – adding in their own custom dates, setting reminders, colour coding dates and adding revision notes
Being able to book a call about their course with a Tutor or Learner Development Advisor (LDA) by clicking on a date, requesting a call back, choosing a preferred time, giving their reasons for a call and explaining any issues in advance of the call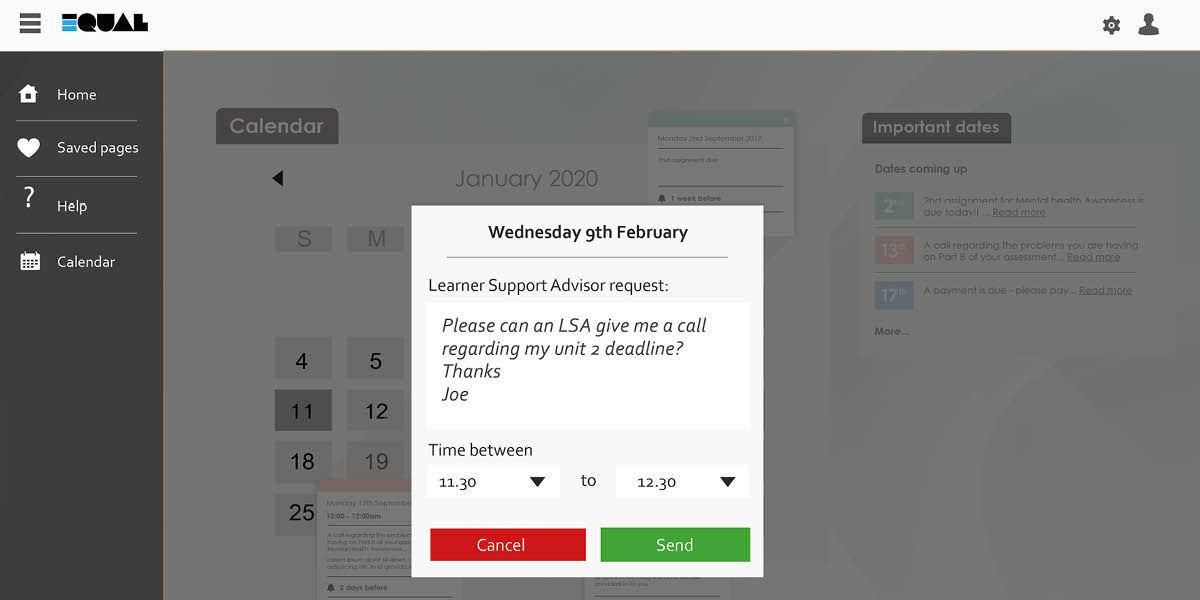 'Saved Pages' – Bookmarking Feature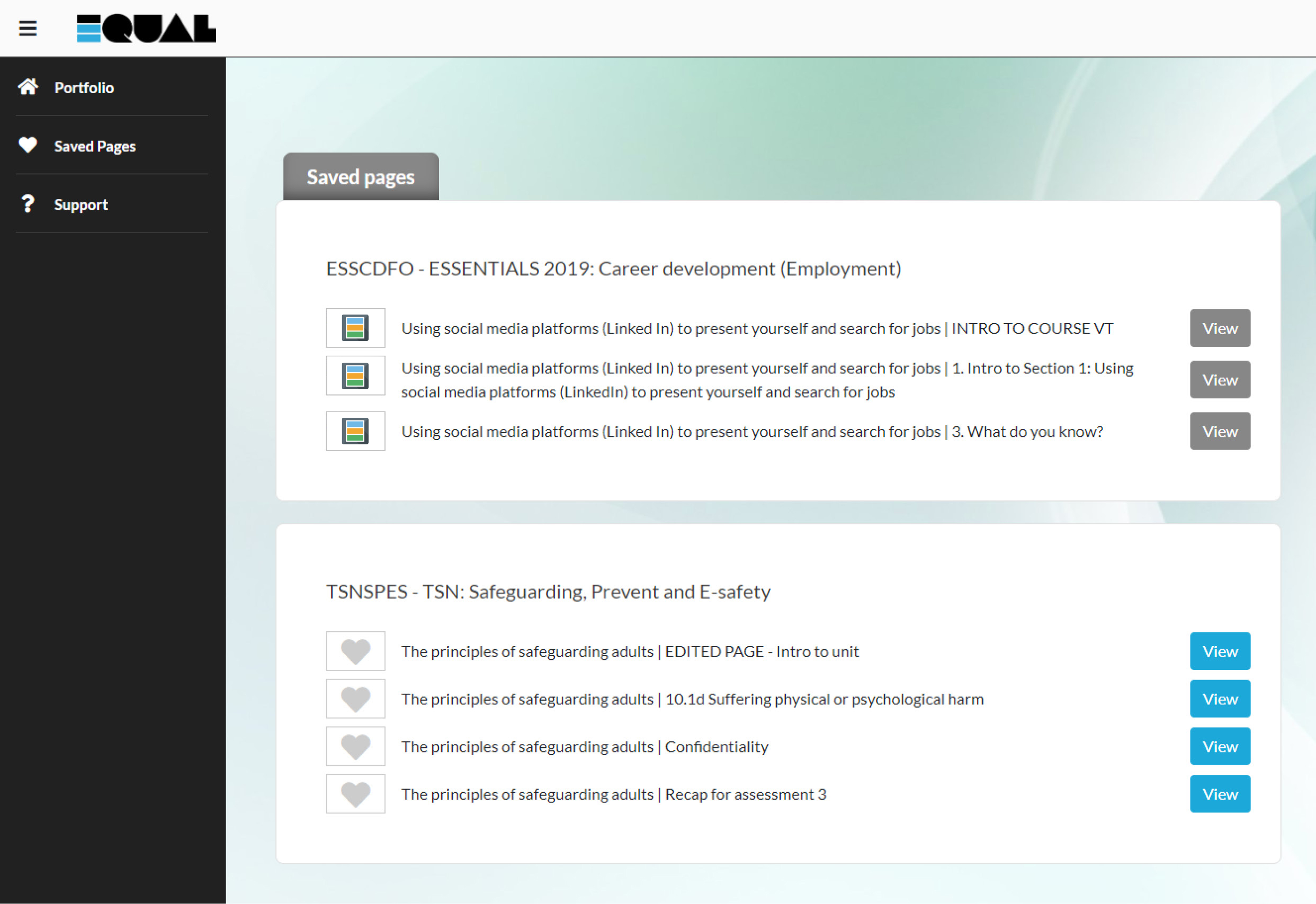 Students can now bookmark sections of their course, saving the pages that are of interest or importance to them!
By simply clicking on the bookmark symbol, students can store certain pages within their learning content and revisit them when answering their online assessments.
This feature will also allow students to revisit their learning after they've completed their course – revisiting case studies and templates whenever they may need them and applying them to their work setting. They can even include these pages within their professional portfolio, showcasing the key knowledge and models they've acquired within their professional toolkit!
Page Carousel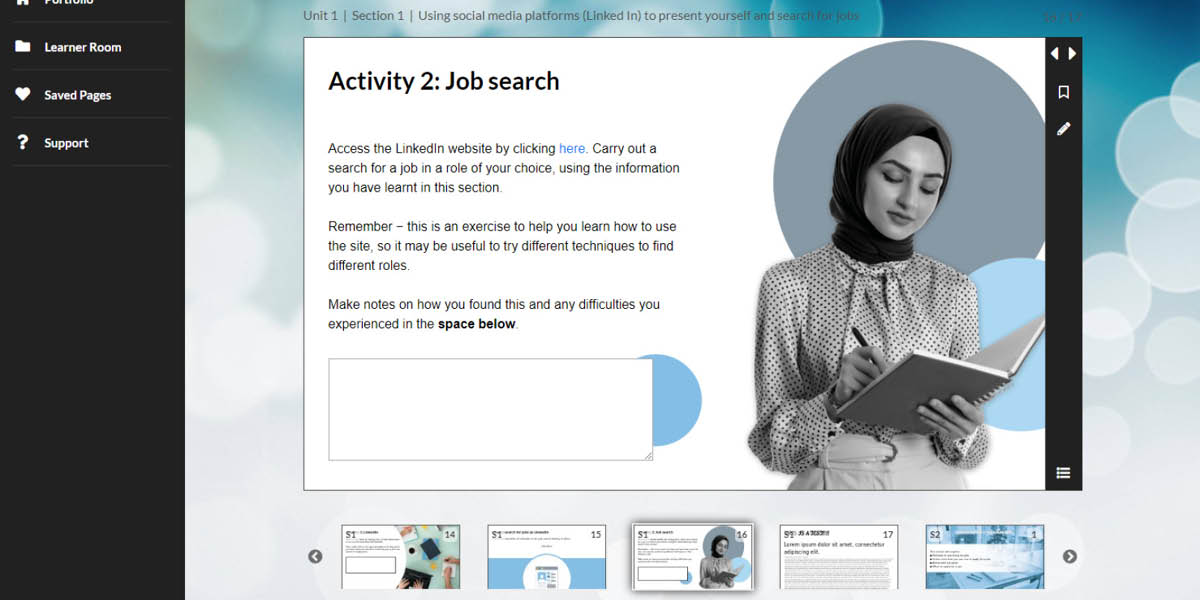 We've added in a new page carousel feature.
This lets students quickly scroll through their online course pages, easily finding the videos, case studies and models they need!
Students will no longer need to manually click back and forth through their pages, which can help them revise more quickly and efficiently.
Progress Bar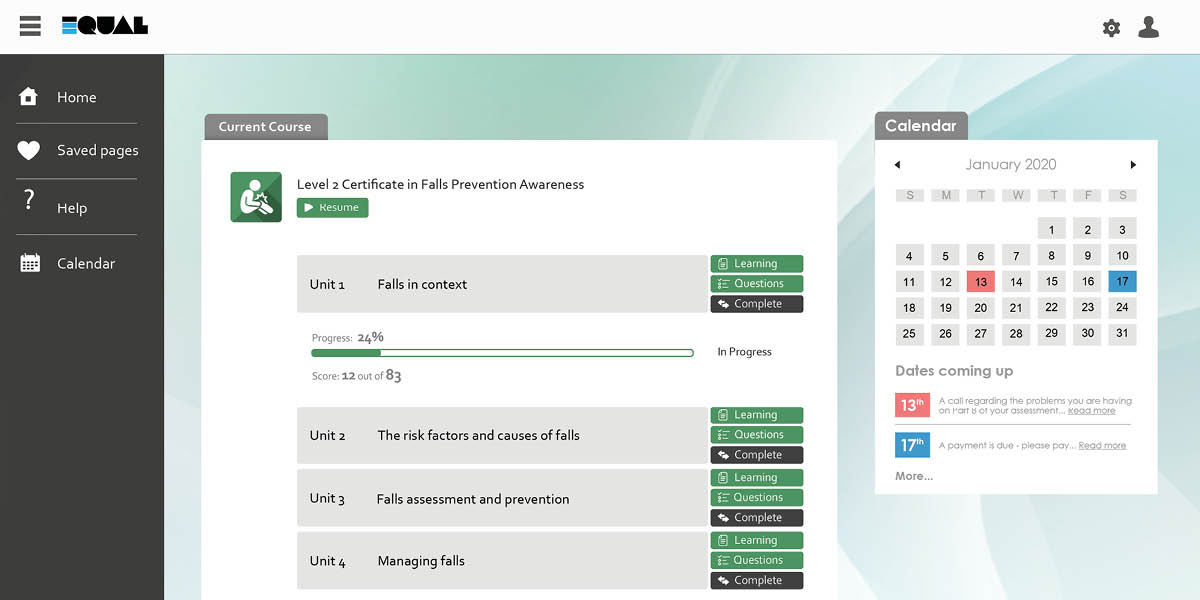 New progress bars will be located on students homepages, which lets students know exactly how much of a unit they have left to complete, as well as their progress through the course as a whole!
Students can now choose the way they want their EQUAL interface to look.
They can choose from a variety of different colour themes to customise their online learning experience.
Customise Your Interface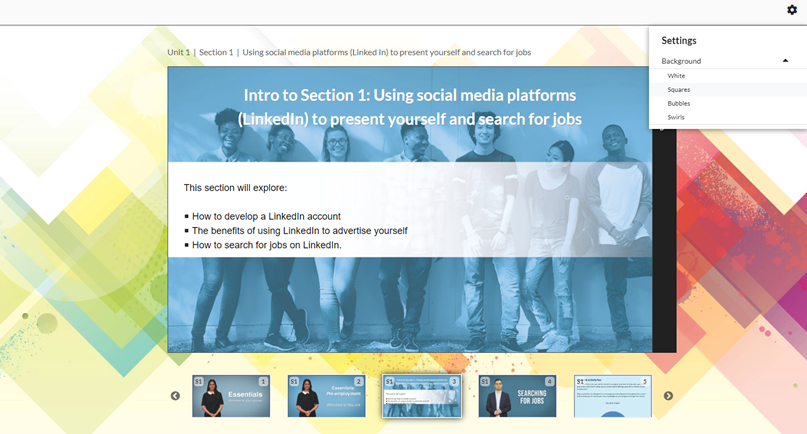 Students can now choose the way they want their EQUAL interface to look.
They can choose from a variety of different colour themes to customise their online learning experience.
Online Courses – There's never been a better time to study one!
We offer over 120 distance learning courses that help students boost their career.
With The Skills Network, you can study anytime, anywhere, with support from a Tutor whenever you may need it!
Courses are available in:
Accounting and Finance
Business, Retail and Hospitality
Childcare and Early Years
Counselling and Psychology
Education and Teaching
Health and Social Care
Marketing, Management and Leadership
Mental Health.
All courses are professionally certified by awarding organisations, meaning you will receive a certificate that is highly valued by employers.
Interested?
Explore our range of qualifications and start your learning journey today.