Introducing the new online Curriculum Led Financial Planning Tool (CLFP)
Details: Written by Benjamin Atkinson |
Published: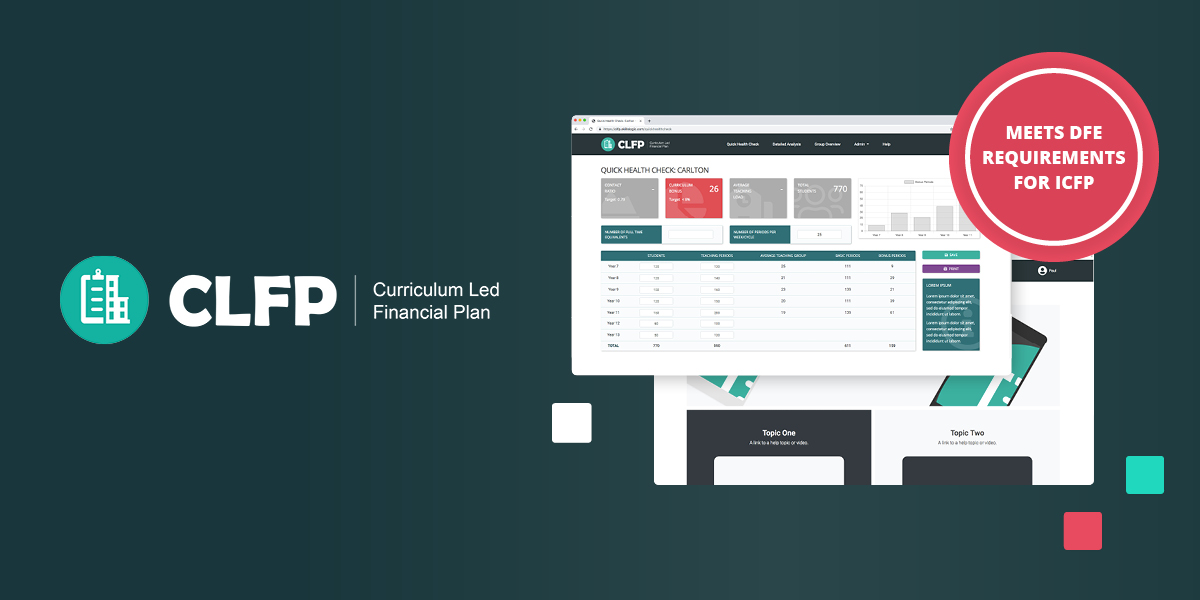 The Skills Network, in partnership with Outwood Grange Academies Trust, is proud to announce the launch of our brand-new online Curriculum Led Financial Planning Tool (CLFP).
The new CLFP software is a collection of tools, templates and methodologies, designed to help secondary schools and Multi-Academy Trusts (MATs) plan their finances and manage their staffing more strategically and effectively!
The CLFP meets the requirements set out by the Department for Education (DfE) in relation to Integrated Curriculum Financial Planning (ICFP) and has been developed with this in mind.
We know that it can be difficult to constantly achieve a strategic approach to managing your school's finances, or even plan your staffing and recruitment.
You'll ensure that you have a sustainable staffing structure and a robust curriculum that creates 'whole school' improvements and enhance your pupils' experiences!
That's why we've worked with one the UK's leading MATs, Outwood Grange Academies Trust, to create a new software tool that benefits schools via:
Benchmarking finances: Benchmark spending and staffing in comparison across schools in trust, to give you new insights and help you to make informed choices on where to spend and where to save in your school
Detailed workforce planning: Use tools that enable you to deploy staff efficiently, target your recruitment and ultimately plan your workforce to manage to achieve your targeted teaching group and contact ratios
Curriculum and subject modelling: Learn how to accurately model curriculum and subjects in greater detail
Quick health check: Simply enter a number of variables to gain an insightful analysis of your Curriculum Bonus and Contact Ratio, benchmarked against recognised standards – conducting important checks to see if your school is doing a sound job of planning and managing resources
Managing your school group: A 'Group Overview' function, well suited for MATs, gives you access to a 'top-down' view of all of your school's staffing and financial data.
Typically, academy trusts identify efficiencies of around £500,000, and Paul Sorby, Executive Director of Curriculum at Outwood Grange Academies Trust, says: "After years of development, we've finally shared our model to help schools with a robust curriculum and financial tool that is critical year-on-year. Partners we've helped in the past continue to use this model; and this software will now allow the whole sector to benefit."
Learn more today
We recently hosted a free showcase webinar to demonstrate the software's benefits.
Click here to access a recording of the free webinar today!
Learn more about the CLFP, including its key features and pricing!
Discover how we can work together to help your school manage its finances, curriculum and resources by clicking below.