Free Online Courses in Scotland 2023
Details: Written by Kate Hutchinson |
Published:

We know what you're thinking when you hear us talk about 'FREE online courses', and so often, we get asked by many Scottish businesses and individuals looking to upskill, how are they actually free? This quick blog will tell you all about how we can deliver high-quality eLearning in Scotland at no cost (zero, zilch, nothing). We've even included some of our most frequently asked questions. Let's get started.
Free online learning courses allow you to learn at a time and place that suits you best, not to mention the money you've saved by accessing the funding in the first place!
We get it, fully funded courses (that means free courses) can seem too good to be true but trust us, it's not!
We're here to explain how it works.

How do Free Online Courses in Scotland work?
We work in partnership with West College Scotland and North East Scotland College to deliver our funded online training courses.
Together, we support businesses and individuals by utilising Scottish funding that's been set up to help support the delivery of education, skills development and training initiatives for adults aged 16 and over, exclusively in Scotland.
This £2 billion pound funding scheme is what underpins our free online courses in Scotland, and it's the reason that businesses and individuals can learn with us at no cost.

Why Choose The Skills Network for Access to Free Online Training?
To put it simply, we are committed to a quality learning experience and making learning accessible to all.
This means that when you or your employees enrol on a free online training course with The Skills Network, they will have access to:
An award-winning and cloud-based e-learning platform EQUAL
Engaging and interactive learning content
A dedicated sales team to support you with any queries
A dedicated team of Learner Support Advisors (LSA) to support you up to submitting the first piece of work
Expert tutors who will provide personalised feedback
We get a lot of questions about our free online courses in Scotland, so we've put together a list of the ones we get asked most often.

What are the Funding Eligibility Criteria?
To be eligible for funding you must…
Must be aged 16+ as of 31 August 2023
Must have lived in the UK, EU or EEA for 3+ years
Must not be in full-time education
Must not be currently enrolled on any equivalent courses
Must not have completed the same course previously
Which online training courses are available with funding?
We currently offer over 40 free online courses at Level 2 & Level 3 (equivalent to Levels 5 & 6 in the Scottish Credit and Qualifications Framework (SCQF) including Health and Social Care, Sustainability and Digital to name a few.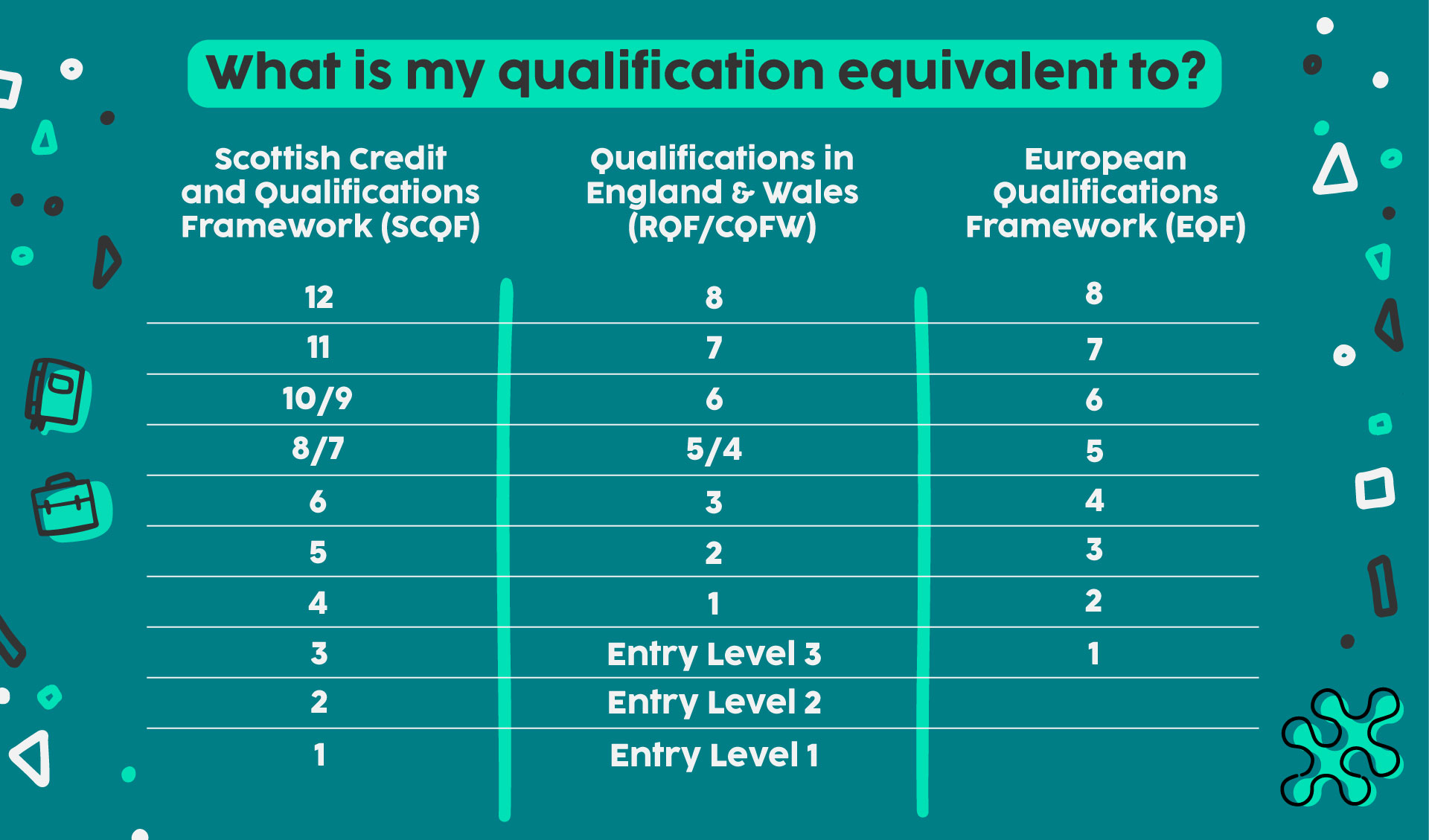 Take a look at our fully funded course selection
Am I guaranteed to receive funding if I apply for a free online course?
Yes! If you are a resident of Scotland and meet all the above eligibility criteria, you are guaranteed to receive funding for free online training courses at The Skills Network.
I'm on an Apprenticeship, can I do a free online course in Scotland?
Unfortunately, you cannot complete a course whilst on an apprenticeship. Whilst this is typically funded by the apprenticeship levy, it is classed as a funded course.
How many free online courses can I complete as a Scottish-funded learner?
As a Scottish resident, you can complete up to 4 courses in one academic year, provided that you complete these courses, one by one and meet the core eligibility criteria.
If you complete a free level 2 online course with The Skills Network, that is equivalent to receiving a level 5 certificate in Scotland, based on the Scottish Credit and Qualifications Framework (SCQF)
Do you receive a certificate upon completion of your online course?
Absolutely, yes. You deserve it!
West College Scotland or North East Scotland College, will send you an e-certificate upon completion of your course.
If you have any queries relating to your certificate, they will be more than happy to help.
How long do the free online courses with certificates take to complete?
Our Level 2 qualifications take on average between 8 and 12 weeks to complete. Our Level 3 qualifications take on average between 24 and 26 weeks to complete.
Some learners may complete a course faster, or some may need to request an extension if they need some more time.
What if I can't complete the online course anymore or need some support with deadlines?
Life happens and sometimes we need a bit of support during our upskilling journey!
That's okay. We recommend you get in touch with your assigned college and they can help best advise a route forward that works for you and your unique circumstances.
Are all Scottish-funded courses only available online?
We are always striving to be as sustainable as we possibly can, which includes reducing our paper usage, that's why all our Scottish-funded courses are delivered solely online.
For our direct and sub-contracted learners, we will continue to print resources for learners with special educational needs, where there is a requirement to do so.
Are there any additional costs to taking a funded course in Scotland?
No, it really is that simple!
All of your learning provision is covered through our exclusive partnership with West College Scotland and North East Scotland College, including the learning resources, assessments, registration with the awarding organisation, and certification.
So Scotland, what are you waiting for?
Upskill for FREE today!
Interested in free online courses?
Choose from a range of fully funded courses available in Scotland