Employee Focus: Rachel Dove - Celebrating 10 Years of TSN
Details: Written by Benjamin Atkinson |
Published: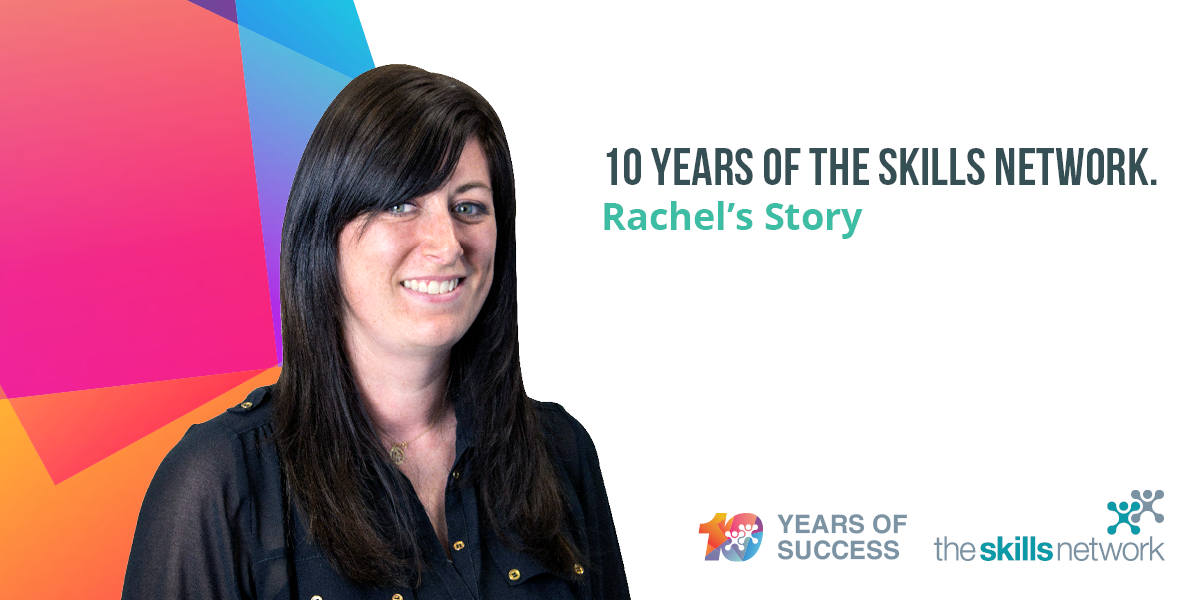 The only real advantage that any business can have is summed up in just two words − the people.
As we proudly celebrate 10 years of success at The Skills Network, we reflect on the brilliant contributions of our dedicated staff over the years.
Today, we take a look at our longest-serving employee − Rachel Dove. Rachel has been with us since the very start. For some context, we are celebrating our 10-year anniversary this month, and Rachel has been with us for 9 years and 11 months!
Now, as our Recruitment Coordinator, it is only fitting that Rachel supports the growth of the company by recruiting new talent to join TSN.
Thank you for all of your amazing work over the years, Rachel!
Rachel's Story
TSN at the beginning
"When I started at The Skills Network, there were only five of us. We worked out of a small office in the Ironworks in Selby, and one thing that I particularly remember is that the floor sloped to one side!
All five of us, including the owners, used to muck in to push the company forward, and we all worked really well together.
That mantra has persisted − even though the company has grown massively over the last 10 years, everybody still helps each other out if needed. That is one of the things I like about working here − we are just one big, happy family."
The TSN journey
"As the company has grown, I have progressed through the organisation, holding several positions here.
One of my first roles was working as an Employer Engagement Advisor. My colleague and I had our own contracts that we looked after from start to finish. We found the learners, went to out to induct them, and then acted as their Learner Support Advisors (LSAs), helping them through the course. Now, there are separate divisions here that focus on each part of the process and learner journey.
We then moved onto Apprenticeships, placing Apprentices into employment and delivering the Apprenticeship programmes. I was then acting as Sales Manager, with a team of six Sales Advisors.
The company grew even further! I was then asked to be Learner Support Manager, with a team of eight LSAs. In 2011, I went on maternity leave to have my first child, and whilst I was on leave, we moved to the offices we are in now."
TSN today
"When I returned, I worked part-time on Reception, and in 2013 I moved into our HR Department to become HR Advisor.
As the company grew even more, the HR Department grew, so I moved into the position of Recruitment Coordinator. This is the role I am currently in, sourcing candidates and keeping up with the demand of an ever-growing company's staffing needs."
Read more on just how far The Skills Network has come by clicking here.