The Skills Network Celebrates 10 Years of Success
Details: Written by Benjamin Atkinson |
Published: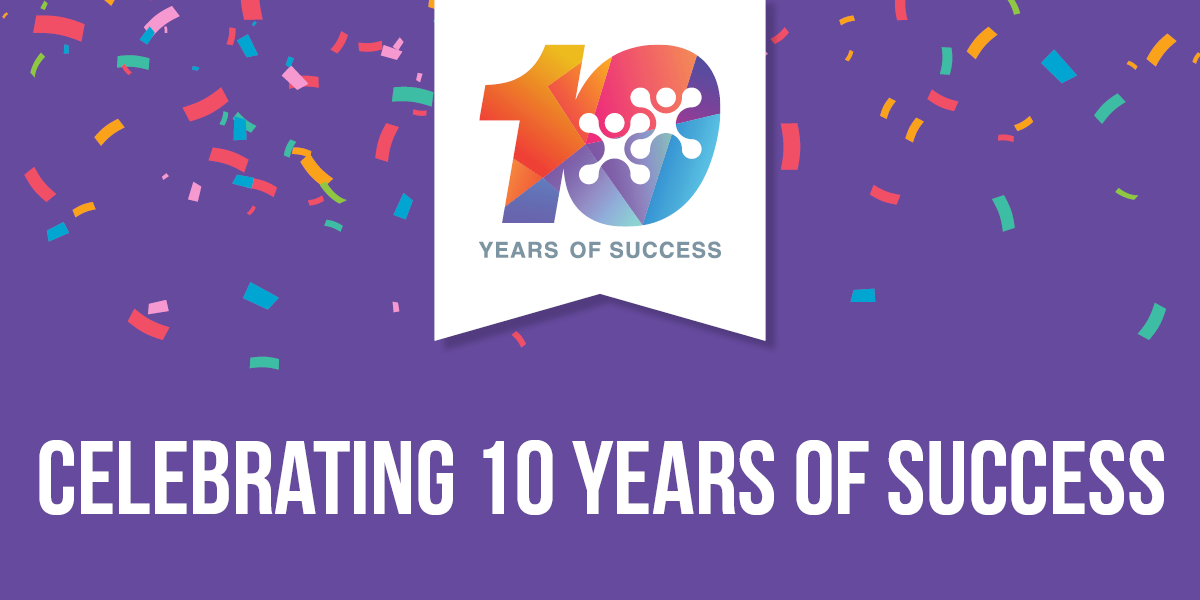 On the 4th of March 2009, The Skills Network (TSN) was founded by owners Mick Cox and Eliot Grant who began to operate out of a small rented office near Howden, East Riding of Yorkshire, with only three members of staff!.
Today, a decade later, we celebrate our 10-Year Anniversary!
From very humble beginnings, TSN has now asserted itself as one of the UK's leading training providers, now supporting over 30,000 learners and 5000 organisations every year, both nationally and internationally.
In light of our 10-year anniversary, Let's take a look at then to now to see just how far our journey has come…
Learners
With only 1,383 learners on our books in 2009, we have now helped over 195,000 people to achieve a recognised qualification, supporting people reach their potential across a wide range of sectors including settings in childcare and education, public services, trade unions, health and social care, wellbeing and accountancy and finance.
Staff
With three employees holding down the fort in 2009, we now have over 210 amazing and creative staff working across our Selby HQ and our London Office.
Rather than outsourcing, we have worked hard to develop and harness our own in-house expertise to achieve our own excellence.
We have developed our own specialist services in areas such as Product Development, Web Development, Graphic Design, Videography, Marketing, Learner Services and Quality Assurance.
Supporting employers, on an international scale
From a small town in North Yorkshire, we now operate across the whole of the UK and internationally in 10 countries including QATAR, Cambodia, and Malaysia!
Across the globe, we have supported over 5,000 organisations to develop their staff across a range of sectors to develop their staff.
Courses
When we first set out, we only had three courses in Equality and Diversity, Exercise and Nutrition, and Occupational Health and Safety.
We are now proudly offer 112 distance learning courses across a range of levels, in subjects such as:
Mental health
Leadership and management
Health and social care
Accounting and finance
Childcare and education
Health and safety
Customer service, business administration and retail
Health and well-being
We are now proudly aligned with five awarding bodies; TQUK, NCFE, CACHE, AAT and ILM.
Market-leading online learning
In 2011 we began to develop our award-winning 'EQUAL' Learner Management System (LMS). When we began developing EQUAL, our ambition was to utilise our own market-leading online learning system to serve as a long-term revenue stream.
Now in 2019, over 500,000 learners have now used our system, with hundreds of organisations accessing our learning content via their own branded tenancies.
Most importantly, we are now able to provide a unique learning experience to all of our learners, complete with interactive resources, videos and case studies - all via our own learning platform!
College partners
Starting with five college partnerships, we now proudly host sub-contracting arrangements with 44 Further Education colleges.
Commitment to our community
Over the years, TSN has taken huge strides to demonstrate social responsibility in our community and we continue to ensure that we give back to those in our local area.
In 2018 alone, The Skills Network raised over £16,000 for a number of charitable causes, including charities relate to autism, Multiple Sclerosis (MS) and mental health.
A big thank you to everyone that has supported us!
Over the years, we have worked alongside you – our college partners, employers, learners, and wider partners – to constantly improve the quality of our provision and build real trust in our services.
It is because of you, our customers, that The Skills Network has been able to thrive over the last 10 years.
With a growing team of over 210 passionate and creative staff, we are looking forward to the future as we continue to ensure that people and organisations can access further education and training they need, regardless of any barriers they currently face - with greater flexibility, reliability, and support!
Here's to the next 10 years!