What Does Mental Health Mean to You?
Details: Written by Benjamin Atkinson |
Published: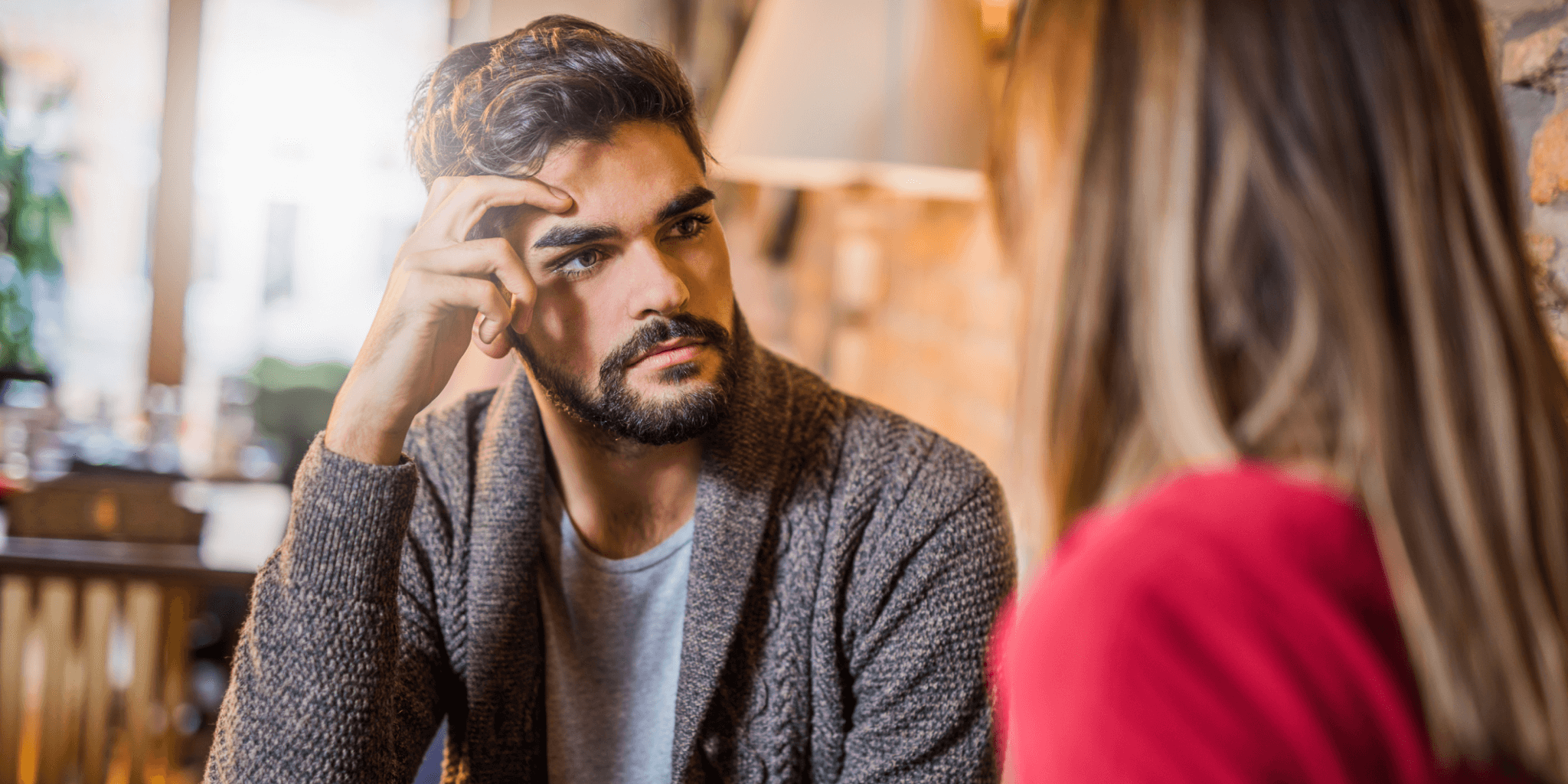 In recent years, we have seen the topic of mental health increasingly discussed within mainstream media.
Rather than simply being discussed in the context of the latest news report covering the most staggering statistics, or in a one-off television biopic, mental health really has begun to permeate our media in a number of ways.
We've seen a whole host of celebrities open up about their own struggles with mental health, national campaigns such as the 'I'm Fine' campaign, and a rise in mental health-related podcasts, such as Fearne Cotton's Happy Place.
Recently, we've even seen members of the Royal Family speak out, with Prince William promoting the 'Heads Up' campaign following the Royal Team Talk: Tackling Mental Health documentary in which he and a group of Premier League footballers took part.
At The Skills Network (TSN), we feel it's only right that mental health is increasingly being recognised in the media. There really has been huge progress made regarding the portrayal of mental health, and why shouldn't there be?
After all, the effects of mental health impact almost every aspect of our lives – our workplaces, our schools, our homes, our interactions with others, and how we are able to face the pressures of the world around us.
Although Mental Health Awareness Week has passed, it is still important to keep the conversation around our mental health going.
In this blog post, we discuss how mental health impacts most people from all walks of life, embracing the stories and views of both our staff and learners who have studied our mental health courses.
What do we mean by mental health?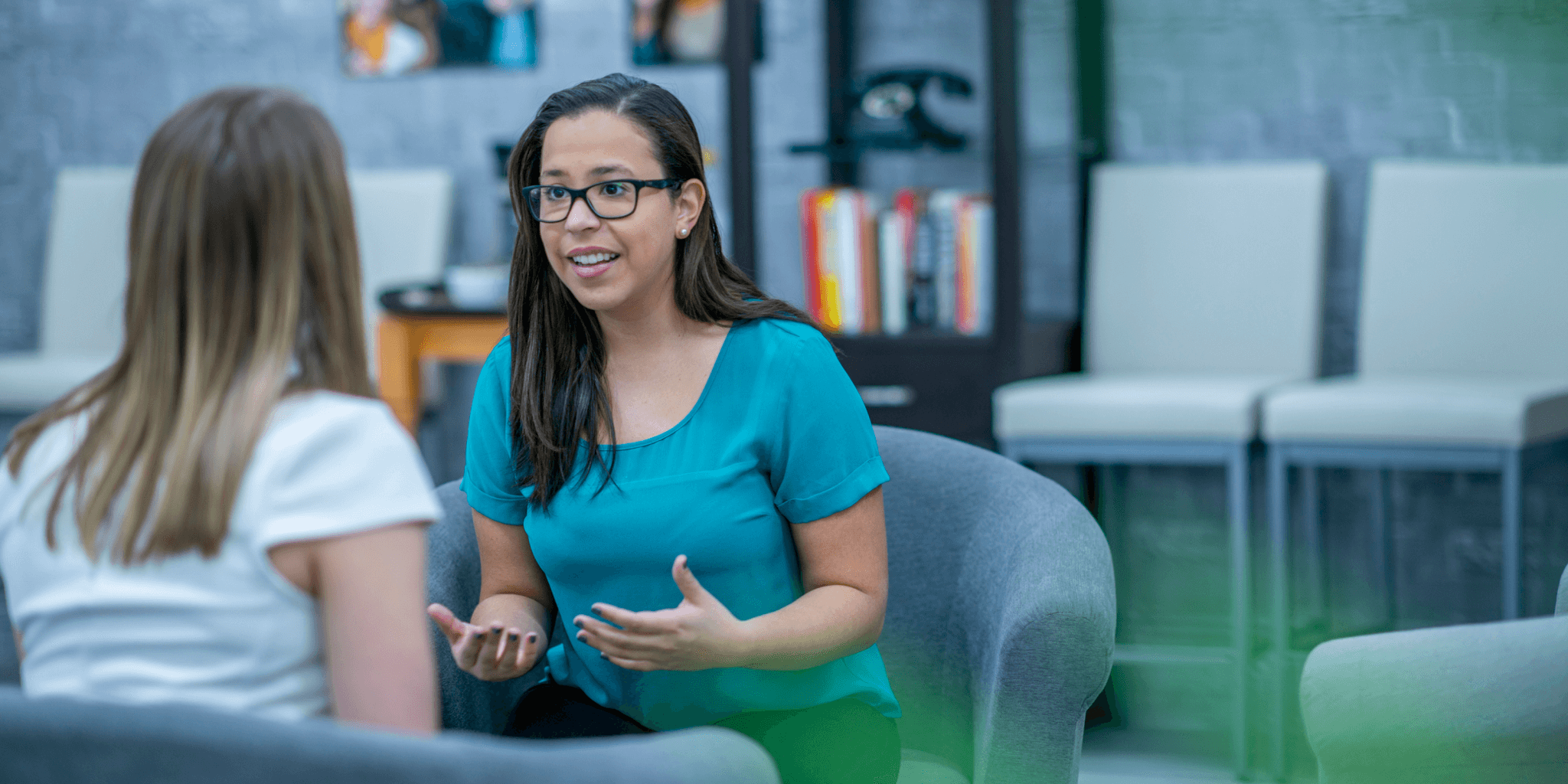 The way in which we discuss and publicise mental health in the media really has come on in leaps and bounds.
However, we still see mental health sometimes being discussed in a generalised fashion, rather than giving individuals and the problems they experience the unique understanding that they deserve. 
So, when we refer to someone's mental health, what do we actually mean?
We can define mental health as our emotional, psychological and social well-being, which fluctuates throughout our lives as we meet new challenges and enter new environments. It affects the way we think (often about ourselves) and the way we feel, often determining our behaviours and actions.
When we remove the stigma and taboos, we can see that mental health problems affect individual people differently, be this through their own issues or those around them. As such, a lot of people find it hard to open up about the difficulties they are facing.
In fact, the picture of our national mental health is severe. It is said that approximately one in four people in the UK experience a mental health condition each year, with issues such as stress, anxiety and depression being some of the most prevalent health issues we face in the UK. Yet, some people still struggle to speak up about they are feeling and find it difficult to seek the support they need.  
However, mental health doesn't just relate to people experiencing low mood or feelings of anxiety.
When we talk about mental health, we are also discussing those experiencing eating disorders or struggling to come to terms with a traumatic event and experiencing Post-Traumatic Stress Disorder (PTSD). Mental health encompasses a range of issues, including Postnatal Depression (PND), Obsessive Compulsive Disorder (OCD), bipolar disorder and phobias.
For more information on all of the mental health issues discussed and more, please clickhere.
It is also important to note here that when we talk about mental health, we should not only be discussing mental health conditions but also how we can maintain a positive state of well-being and build up our personal resilience. Positive mental health isnot simply the absence of diagnosable mental health problems, but also links to our sense of confidence, as well as our ability to learn and work productively, express our emotions, and maintain positive relationships with others. It also relates to our emotional resilience, which is our capacity to deal with stressful situations, meet new challenges and adapt to life changes.
Helping men to speak up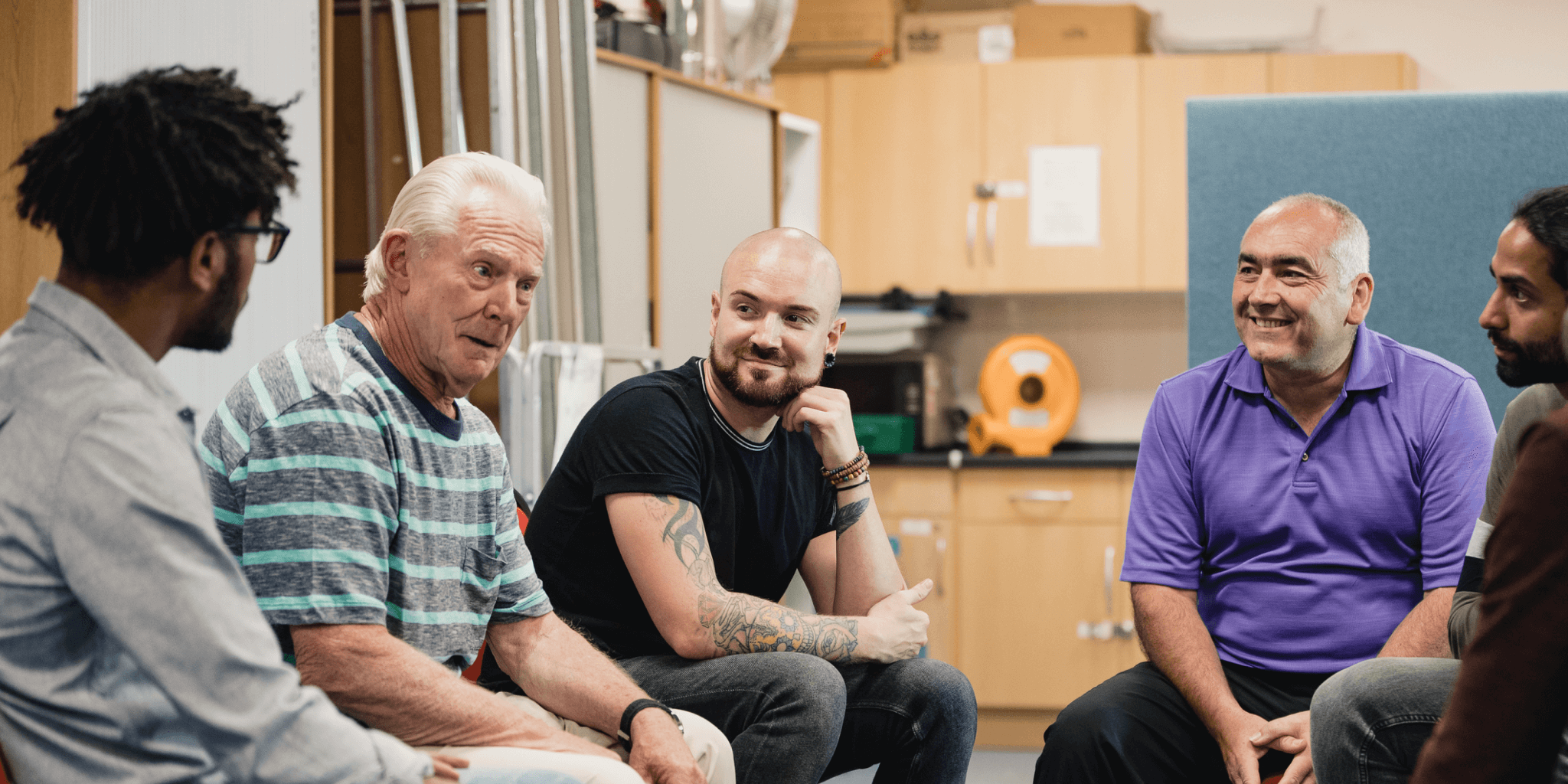 Mental health affects us all in some capacity, but unfortunately, we are still seeing a lot of men struggling to speak up about the way they are feeling.
The mental health issues men face are often exacerbated by the fact they feel unable to confide comfortably in others. Unfortunately, this issue is very serious, with suicide being the single biggest cause of death of men aged under 45 in the UK.
For many people, therefore, openly discussing mental health involves helping the men in their life speak up to access the support they need.
There are some amazing campaigns out there that aim to do this, such as the CALM campaign (Campaign Against Living Miserably), Movember and the Alright mate? campaign.
To Damian Lythgoe, our Director of Sales Operations, mental health means supporting men to tackle the issues they are facing. Damian says:
"There is still the conception, wrongly, that men should bottle up their emotions rather than speaking openly and honestly about the problems that they may be facing. We need to remove this stigma, and men need to take the time to get how they are feeling off their chest. I take inspiration from the male sporting icons who have publicly come out over recent years about their experiences with mental health, such as Tyson Fury, and footballers such as Stan Collymore and Clarke Carlisle."
Supporting young people to develop positive well-being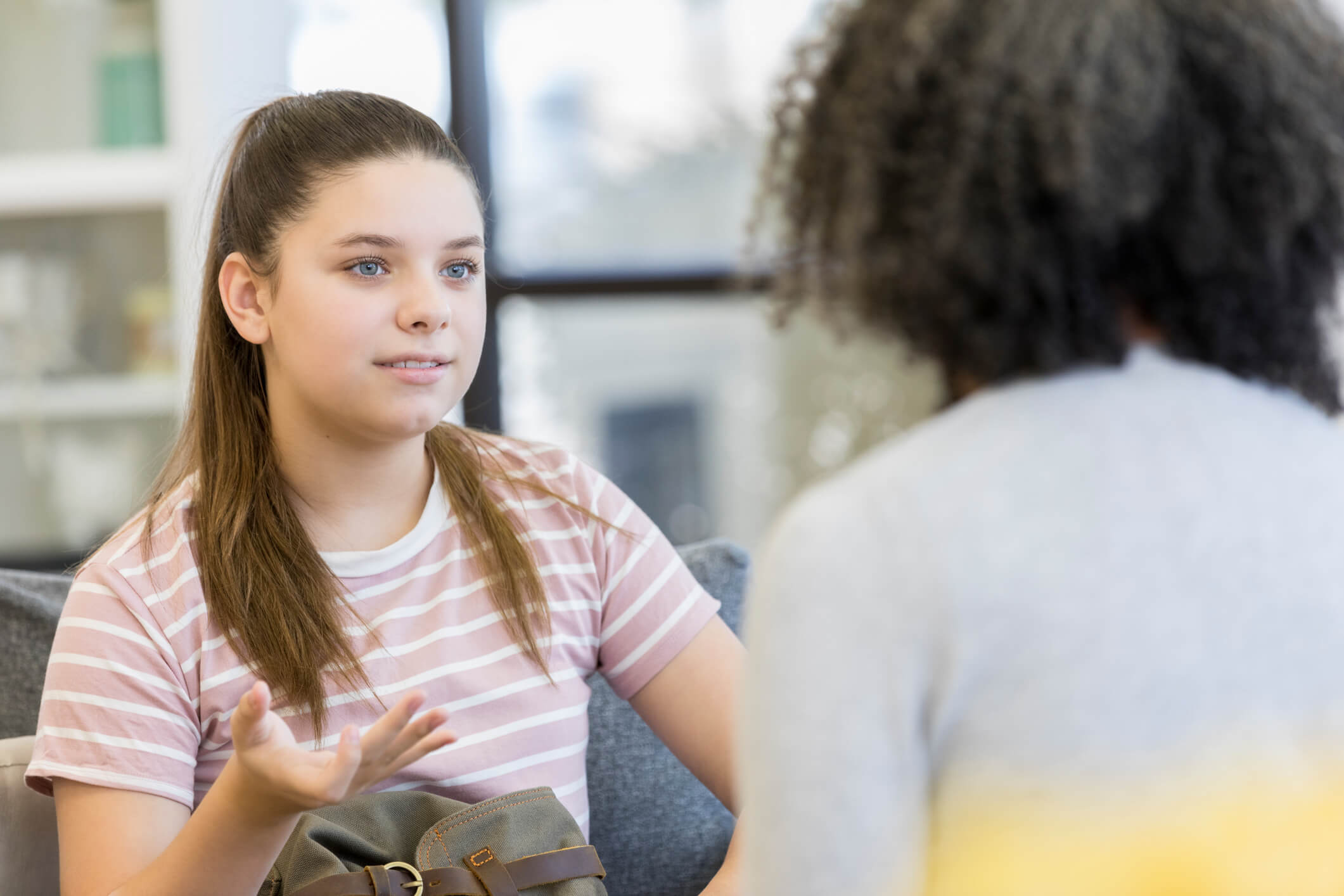 Mental health issues can mean ensuring that we support our children and young people to develop a positive sense of well-being.
In most cases, these issues begin to manifest in an individual's early years or adolescence.
Young people face new challenges throughout their growth into adulthood – from the natural but scary transitions they experience as they advance through different stages of their education, to family and environmental issues, such as a phobia of school, having to 'fit in' with peers, and exam stress. However, they are also dealing with pressures that adults don't always understand, with the social media landscape and obsession with selfies often distorting their perception of self-worth.
With 50% of all mental illnesses thought to begin by the age of 15 and 75% of problems presenting themselves by the age of 24 – mental health, for many of us, involves supporting our young people to navigate a complex and ever-changing world.
What mental health and related courses mean to our learners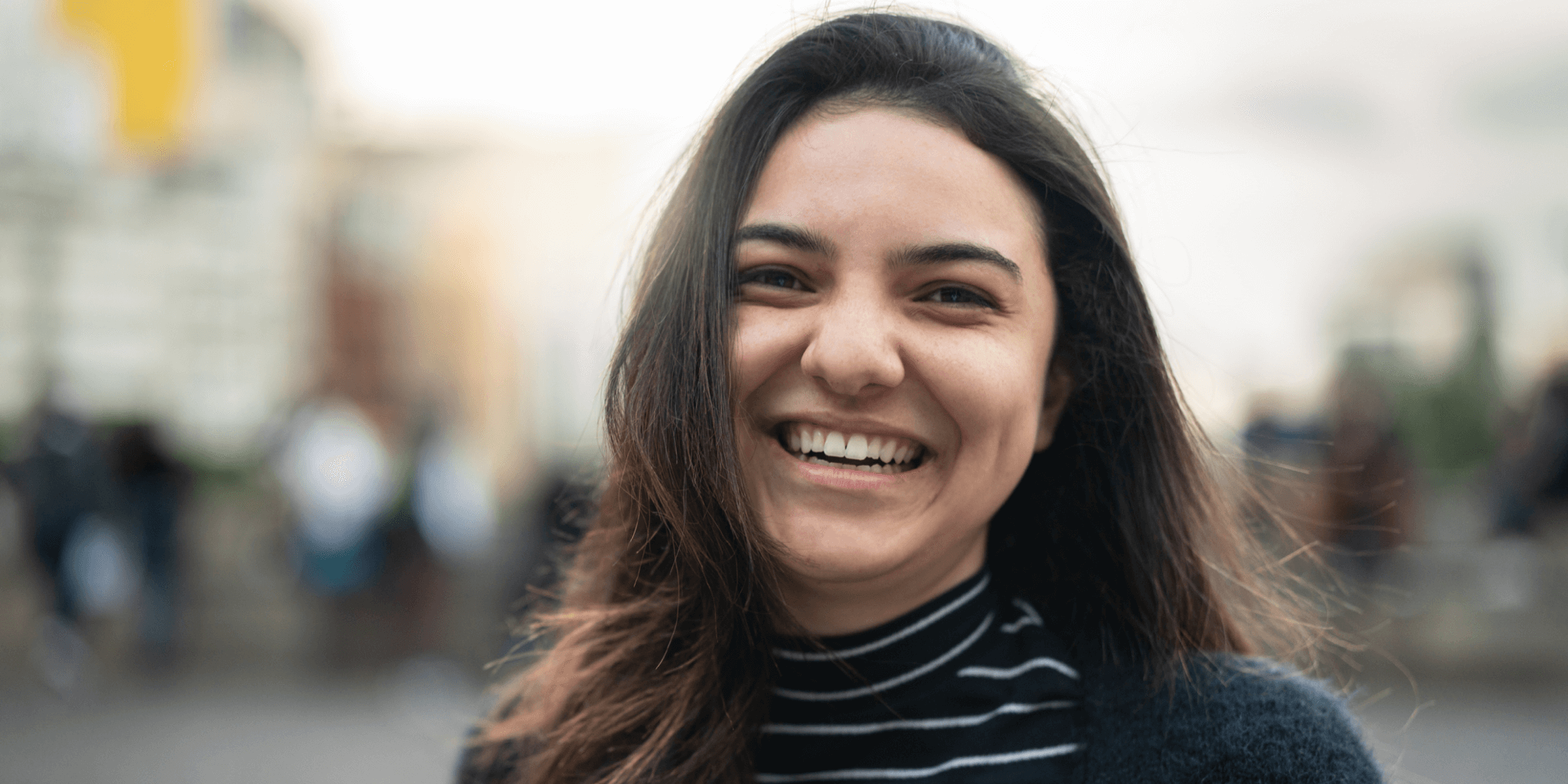 At TSN, we support a wide range of organisations, charities and individuals to benefit from a wide range of mental health distance learning courses, which help to improve awareness around mental health, either to support people in their job role or for personal reasons.
These include fully funded courses, such as the Level 2 Certificate in Awareness of Mental Health Problems, or online short courses such as Stress Management and Understanding Eating Disorders.
Take a look at the experiences of some of the learners who have studied a mental health course with TSN:
Claire Staniford works as a Carer, and studied the Level 2 Certificate in Awareness of Mental Health Problems with TSN:
 "Being a Carer, I interact with many types of clients and I chose to study the courses to better understand some of my client's needs and feelings, and it helps me to support my clients' loved ones."
How Claire benefited from her course:
"Studying the course has been beneficial, as a better understanding of the subject has meant that I'm more confident in my role."
Philip Chamberlain is a Teaching Assistant, and mental health is something that he must consider as part of his job role:
"I work in a SEN school, supporting students who may need help. We work towards an individual portfolio of work which is tailored to their learning and skill level."
How Philip has benefited from a mental health course with TSN:
"The course has been completely beneficial, thank you. It has solidified my knowledge and helps me somewhat to understand how to help my students, and helps me with my role in providing the best care possible. Wonderfully quick and constructive feedback and a well thought out course."
Many of TSN's mental health courses are fully funded, and available to you at no cost.
 If you are interested in finding out more about our mental health courses, please click here.