TSN Sponsors Peter Roberts Bursary for a Second Year
Details: Written by Benjamin Atkinson |
Published: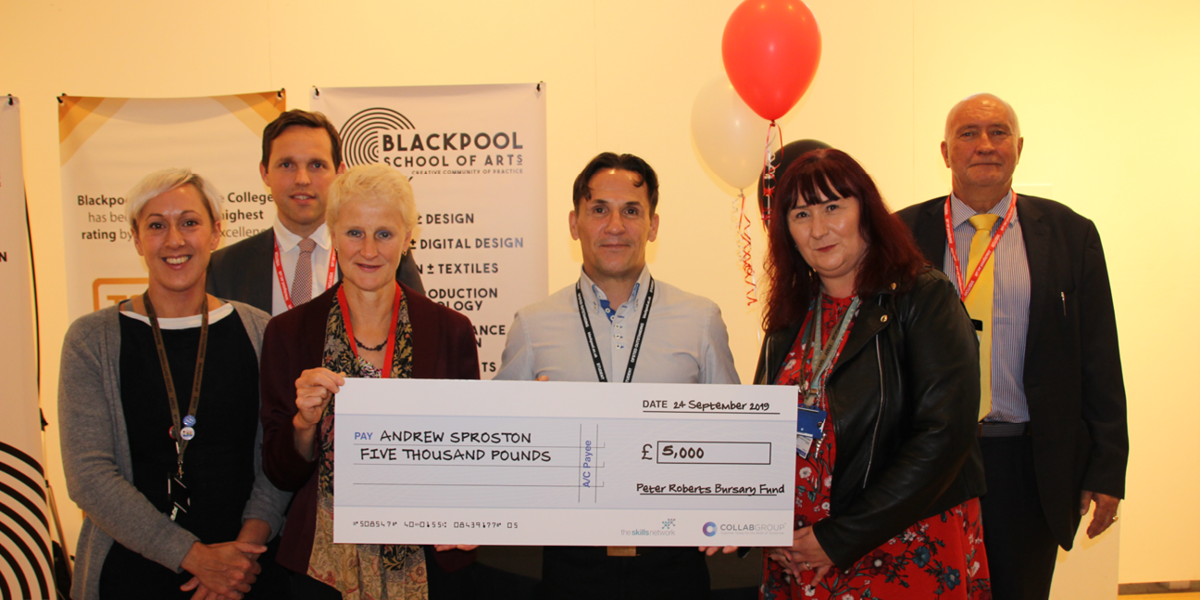 The Skills Network (TSN) is delighted to sponsor the Peter Roberts Collab Group Bursary for a second year running.
The Peter Roberts Collab Group Bursary is an academic award for outstanding achievement. The award was established in April 2019, and this year the bursary consists of two awards, each of a value of £2,500, to support two students from the end of their college education into self-employment or higher education.
The award has been set up to honour the memory of Peter Roberts. Peter was an outstanding former Principal of Stockport College and Leeds City College, as well as a former Chair of Collab Group.
Peter was a dear colleague, a friend and a partner of The Skills Network. As such, TSN and the sector were deeply saddened at his death only weeks after his retirement. 
The Skills Network and Collab Group wanted to acknowledge Peter's invaluable contribution to the Further Education (FE) sector by supporting an annual award for two students who reflect the exceptional work of the FE sector.
The bursary is aimed at any student undertaking a course of study at a Collab Group college and:
Has an offer to go to a university or other higher education institute to study for a technical or professional education qualification; or
Is looking to establish their own small business.
The bursary can be used to invest in course materials and equipment, or to cover study-related costs. Alternatively, if the student intends to move into self-employment, it can be used to cover costs associated with establishing a new business.
Peter McCann, Executive Chairman at The Skills Network, said:
"Peter was a dear colleague, a personal friend and a partner of The Skills Network.
My abiding memory is of his warmth, his humour and his total commitment to the needs of students within the FE sector.
The Skills Network is proud to commemorate his memory by sponsoring these awards for deserving students, who have achieved through adversity and epitomise the outstanding work of FE colleges throughout the country."
To read more about the Peter Roberts Bursary and last year's recipient, please visit the following FE News article.