Free eBook Available - 6 Tips for Addressing Mental Health in the Workplace
Details: Written by Benjamin Atkinson |
Published: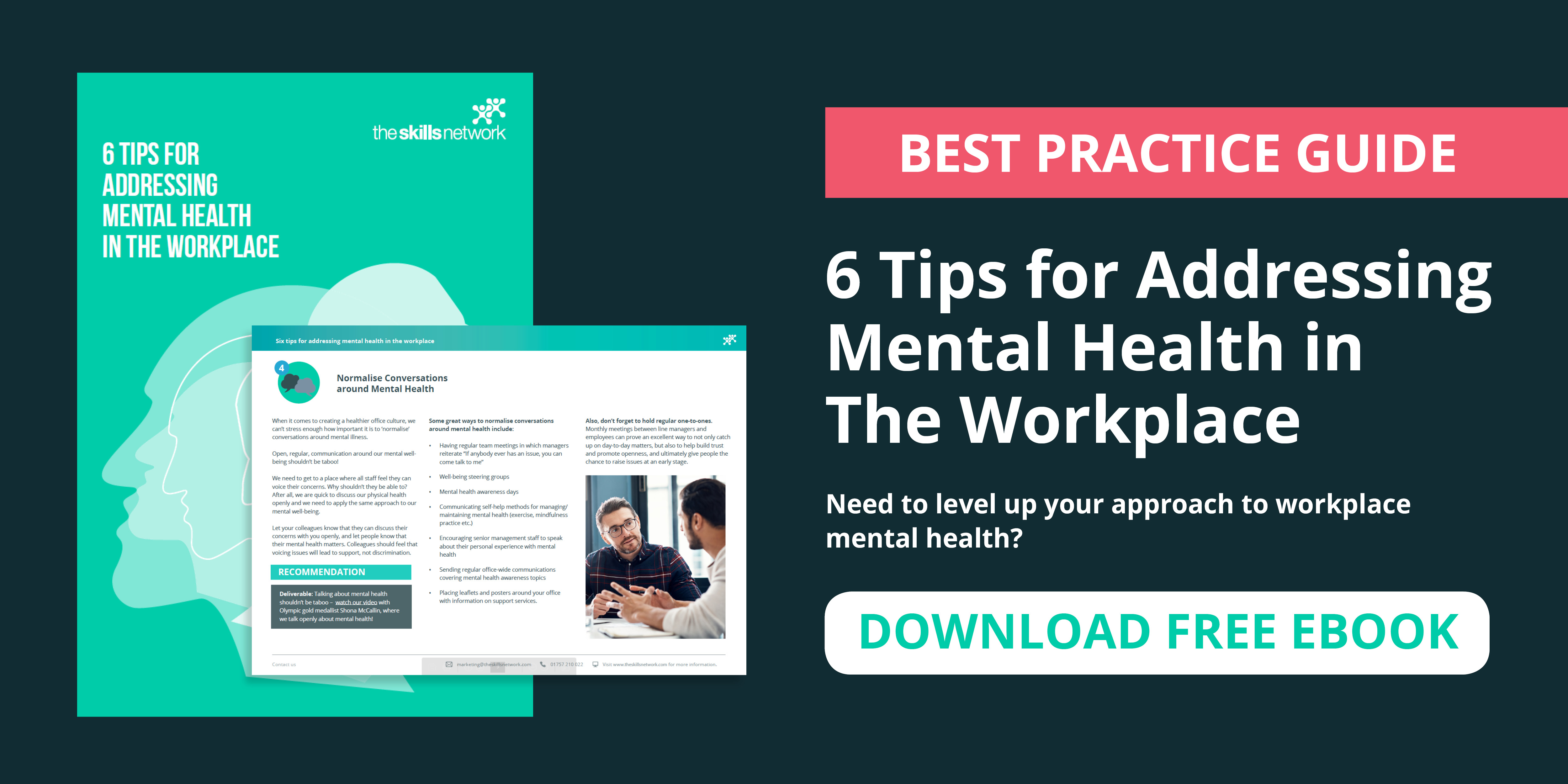 Research shows that in the UK, one-third of staff don't feel comfortable approaching their manager about mental health problems.  
This can be very worrying, given that one in six staff will experience a mental health problem in the workplace every week.
For many businesses, we can often fall short in taking the practical steps needed to better address mental health in our office.
In fact, most businesses would benefit from being better equipped on how to support, and speak to, the colleagues around us!
To help, The Skills Network have just published our '6 Tips for Addressing Mental Health in The Workplace' eBook.
This free, downloadable eBook is designed for anyone looking to improve their business's approach to mental health - making it ideal for managers, directors, HR departments, L&D personnel and well-being staff.  
In this concise and informative eBook, we cover:
Best practice for training line managers about mental health
How to normalise conversations around mental health
How to better acknowledge and celebrate our colleagues
Improving conversational skills via non-judgemental listening
How to recognise signs of mental ill health and knowing your limits
Improving staff well-being by providing a better office space.