Employee Focus: Nicola Taylor - 10 Years of TSN
Details: Written by Benjamin Atkinson |
Published: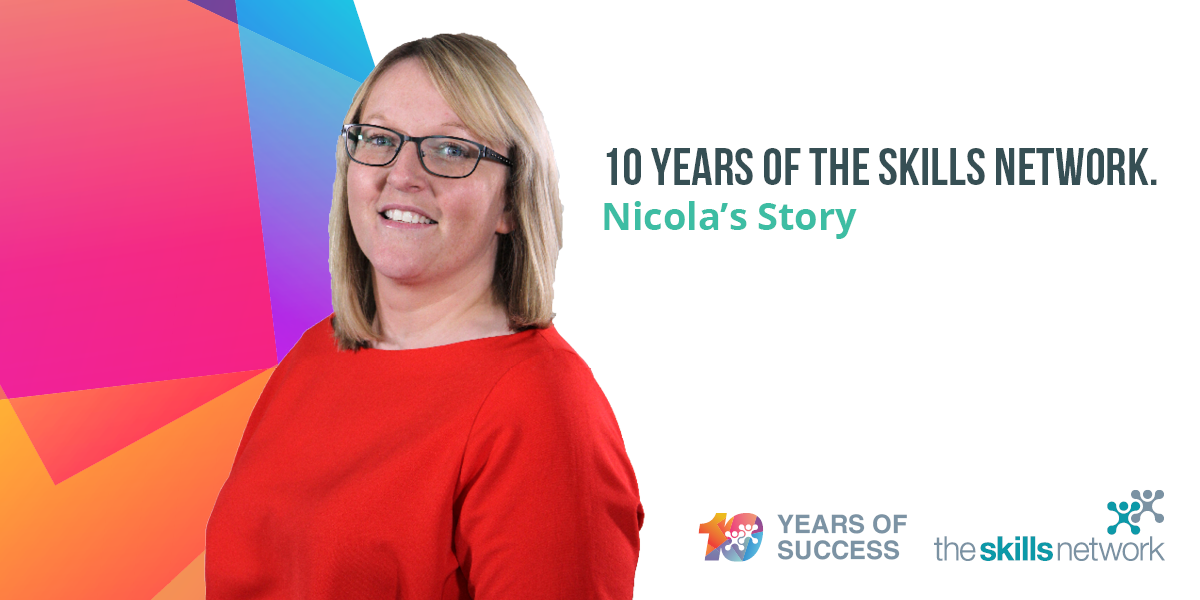 Throughout March, The Skills Network (TSN) are proudly celebrating our 10-year anniversary.
As we reflect on 10 years of success, we are taking the time to recognise our outstanding staff, many of whom have been with us from the very early days!
Today, we look at the story of Nicola Taylor, our amazing Head of Commercial Sales (Operations), who has been with us since March 2012 − over seven years of service at TSN!
Nicola's Story
First joining TSN
"When I first started at TSN, I sat on a bank of six desks which housed the entirety of our Quality Assurance, College Liaison, Product Development and IT Teams. Now, many of these teams have just short of 20 staff, their own dedicated room, and even sub-teams within them!
When I first joined TSN, I was a Quality Administrator – responsible for sending enrolment papers to our partners, compiling our class lists, and certificating learners.
One of the things that really sticks out to me is the installation of our air conditioning. It may seem trivial now, but I have worked many summers at TSN in the unbearable heat!
As the years have gone by, the sheer amount of positions I have held at TSN as I have progressed through the company is crazy – I've had roles as Quality Administrator, College Liaison Officer, Head of Learner Enrolment, and Head of Information Services, as well as many others."
Why TSN?
"At TSN, you're not just a number! You truly feel valued as an individual – your ideas are listened to, and if you think something can be made better, speak up! Lots of processes that are used in the company today have come from people doing this.
The mantra here is 'work hard and be rewarded accordingly', and the people here make it a great place to work!"
The growth of TSN
"Our growth in the seven years I have been here has been immense. If you look at the amount of office units we now have, the number of qualifications we have, the number of different teams there are − the place really is unrecognisable from when I first started.
I think we only had five qualifications when I started – now we have over 110!"
Over the last 10 years, we really have come so far!
Click here to read more about our growth over the past 10 years.