Employee Focus: Katie's Story - 10 Years of The Skills Network
Details: Written by Benjamin Atkinson |
Published: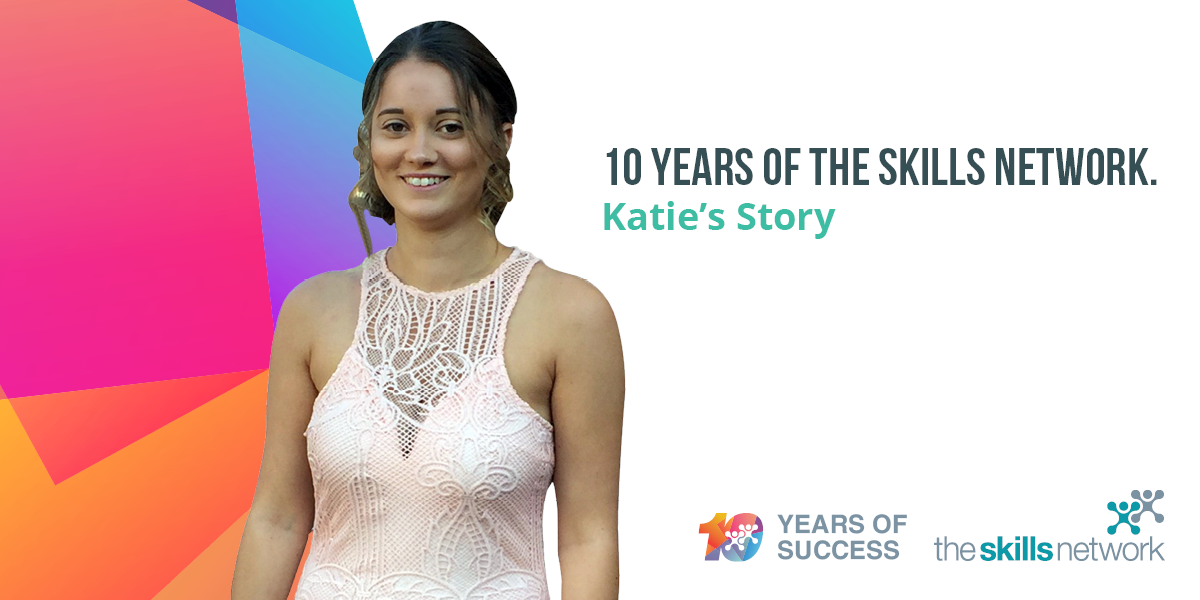 With the experience of our learners at the heart of everything we do at The Skills Network (TSN), naturally, Learner Support is at the very core of our operations!
At TSN, we provide learners with their own personal Learner Support Advisor (LSA) to ensure that they receive continued guidance throughout their learning journey.
Our dedicated LSAs help with everything from welcoming learners onto their course and supporting with due dates and delivery plans and providing study tips.
As we proudly celebrate our 10-year anniversary, we look at the journey of Katie Murdock, one of our Senior Learner Support Advisors, who has been with us for over seven years.
Katie's contribution to TSN continues to be outstanding, ensuring that our learners receive a high quality learning experience.
Thank you for all of the brilliance you have demonstrated at TSN over the years, Katie!
Katies Story
My TSN Journey
"Compared to when I first started, the company really has changed dramatically – and I'm proud to have been part of the TSN journey!
I first joined TSN in October 2011 as a member of one of our Sales teams. I then moved into what was at the time called 'Customer Service' (now our dedicated Learner Support division), and was then offered a permanent position as Administrative Support.
At TSN, there is a real culture of staff development, and in 2014 I was promoted to 'Team Leader' of Customer Service.
Since then, we have come on leaps and bounds in terms of how well we all operate!
Originally, all of our courses were paper-based, and submissions would be posted to a Tutor for them to assess. Tutors would then post them back to us along with their feedback for us to then post the feedback to the learner! Could you imagine still working like this, given how good and seamless our EQUAL system is today?!
One of our key milestones at TSN was building our own Learner Management System (LMS), STORM, before moving on and launching EQUAL."
Learner Support at TSN
"Working in Learner Support, I am a Team Leader responsible for a team of dedicated LSAs. At TSN, we strive to always support, guide, and develop our LSAs so we can ensure that they are as experienced and helpful as can be. I help by providing the knowledge and skills that I have developed during my time at TSN.
I genuinely love my role and have a passion for seeing both staff and learners develop and achieve their goals. Knowing that I have contributed in some way brings a sense of achievement and is the reason I am still here today!"
Why I Like Working at TSN
"The team I work with is more of a mini family in a way; we are all there for each other in times of need, praising each other when successful, pulling together to support each other, and making sure nobody is left behind whilst striving to reach our goals, as well as supporting individual goals and providing encouragement."