The Skills Gap Trend Report is here!
Details: Written by Eleanor Lodge |
Published: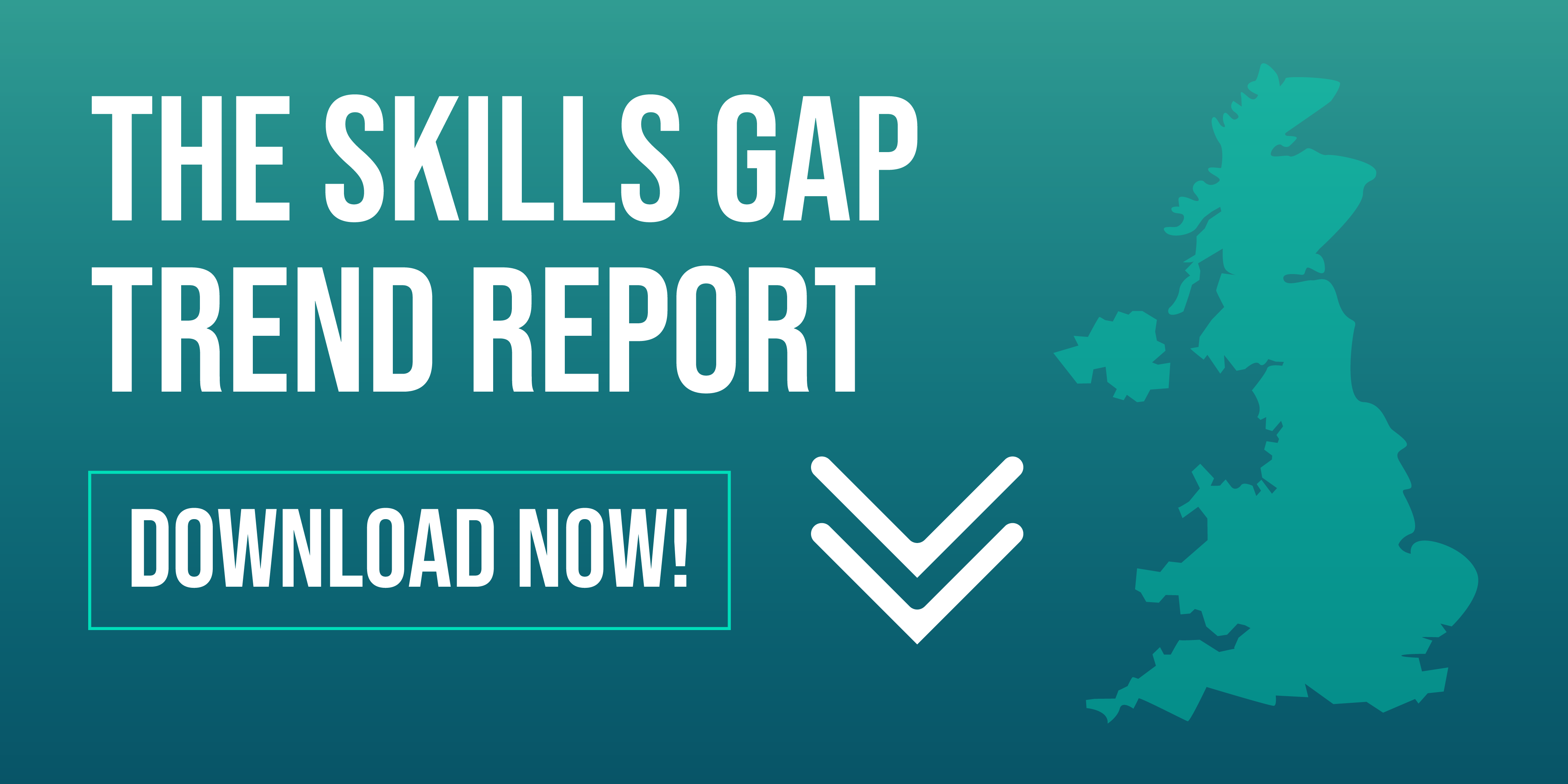 Discover the skills most in demand today so you can upskill yourself and your staff to drive your business development. With a 230% increase in the demand for mental health skills since 2016, 22% of the UK lacking basic digital skills and a 142% increase in the demand for green skills over the last five years, our Skills Gap Trend Report is here to offer the latest insight into the skills and job market today.
While the pandemic has brought ongoing challenges for employers, the move to remote working has created a once-in-a generation opportunity to globally alter the world of work. The move to remote working has allowed many people to reimagine their lives and forced employers to change how they run their companies. As we look towards a future beyond the pandemic, we explore how the new world will change working life and offer insight into how to successfully navigate the employment needs and demands following the events of the last 18 months.
Using a blend of research techniques and working with Emsi, we have reviewed 1.5 million jobs to uncover how the job market has changed and what challenges and motivations are driving businesses now. From lockdowns, business closure, and job insecurity, to homeworking, the digital divide, and the disproportionate generational impact of Covid-19, we reveal what skills are most in-demand today.
The report includes:
The top ten most in demand hard skills in the UK
The top ten most in demand soft skills in the UK
The top ten most in demand occupations by region
The top skills most in demand internationally
The emerging Green Economy
Download the report here