The Skills Network delivers Apprenticeships speech at RMT Learning Conference
Details: Written by Benjamin Atkinson |
Published: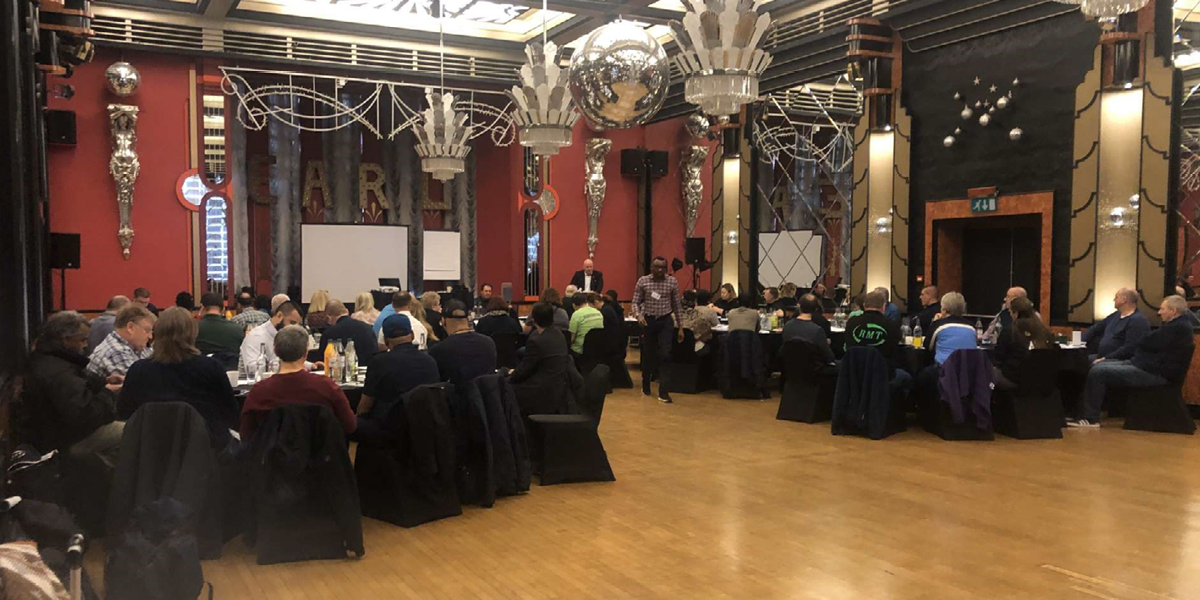 The Skills Network was delighted to speak at RMT's 'Learning Project' conference last Thursday at The Earl of Doncaster Hotel.
RMT Learning are the training arm of RMT (The National Union of Rail, Maritime and Transport Workers) and represent over 83,000 union members from all corners of the transport industry – including railways, shipping and road freight organisations.
The briefing held a number of talks to engage transport organisations in RMT's 'learning agenda', which is a commitment to make sure workplace learning is a core part of building the union.
As a leading training provider, The Skills Network (TSN) were invited to speak about the 'best practice' in Apprenticeships for commercial organisations such as RMT.
We discussed how Apprenticeships can give RMT some unique training opportunities that can lead to exceptional career progression opportunities for many of their staff.
The speech was delivered by Josh Hill, TSN's Head of Apprenticeships.
Speaking on the event, Josh said:
"The conference was a very informative one. It's on providers like TSN to have conversations with large organisations such as RMT around the vast benefits contemporary Apprenticeships can bring to them.
We'd like to thank RMT for the invite – it's really great to collaborate through Apprenticeship training.
We enjoyed the opportunity to discuss some Apprenticeships often not considered, such as higher level Apprenticeships in operational/department management. Large employers like RMT now have some great opportunities to engage with some really diverse Apprenticeships which go a long way towards improving staff progression, performance, loyalty and retention.
With today's Apprenticeships more flexible than ever, they create amazing pathways for employee development. They can take place via a work-based distance learning model, with qualified remote skills coaches and Trainers visiting the employer's base, meaning staff never have to actually leave the workplace during their Apprenticeship, removing any employer issues over college visits and days lost."