The Skills Network raise over £9,000 for Beat Autism
Details:
Written by Jessica Thompson
|
Published:
10/04/2018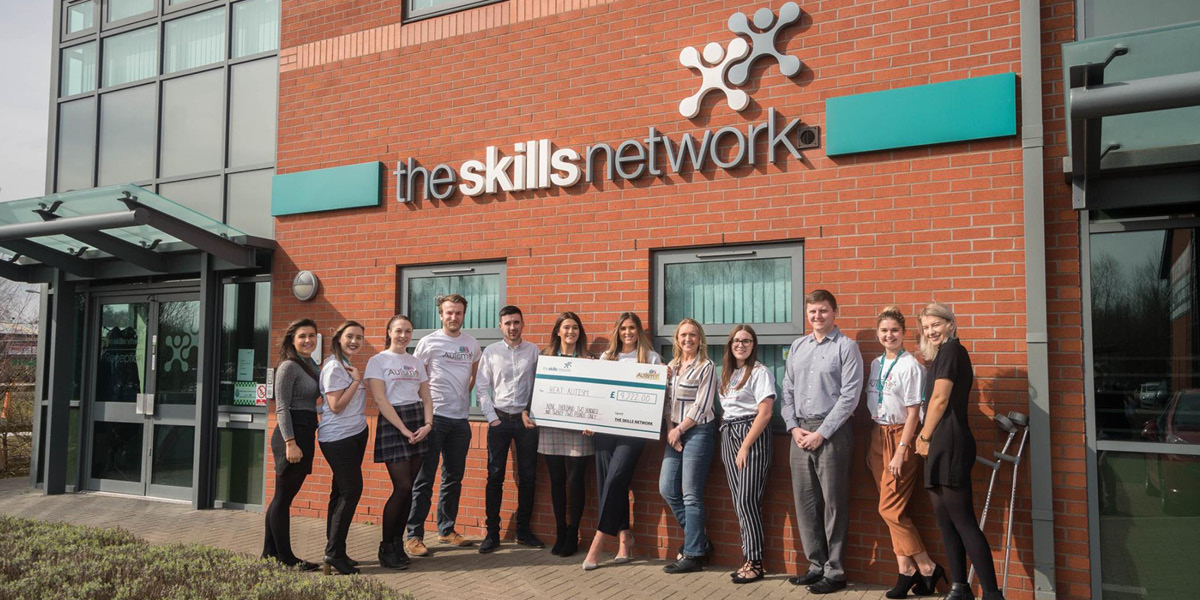 Pioneered by the National Autistic Society (NAS), Autism Awareness Week in March aimed to draw attention to the 700,000 people living with autism in the UK - both to educate those unaware of the condition, and to help make the world friendlier to those who are affected by it.
Throughout March, staff members from The Skills Network have been fundraising for the charity Beat Autism, in support of Autism Awareness Week, with a target of £8,000. Through a variety of activities, including 14 members of The Skills Network staff completing a skydive from 15,000ft, we have raised a grand total of £9,222!
Beat Autism is a charity run by a family which includes two sons who have Autism. In the beginning, they were told that they would never form relationships, their sons would never be able to play in teams and it was also unlikely that they would ever work. They were told that there was no cure for autism and that their sons futures were very bleak.
Sharon from the charity came down to the office on Friday to receive the final amount:
"We would like to say a massive thank you to everyone at The Skills Network, and everyone that sponsored them, for not only raising £9,222 for our charity, but for also raising awareness of Autism. We are a small local charity so £9,222 will make a huge difference to so many local Autistic children's lives. The money raised will go towards a specialised speech program to help families support non verbal Autistic children enabling them to communicate in a way that is meaningful to them and allowing them to have a voice."
A few images of The Skills Network team completing their skydive from 15,000ft.
The Skills Network are delighted to have raised such an incredible amount for Beat Autism and thank everyone for their support and donations!