The Skills Network Celebrates LGBTQ+ Pride Month 2018
Details:
Written by Jessica Thompson
|
Published:
05/06/2018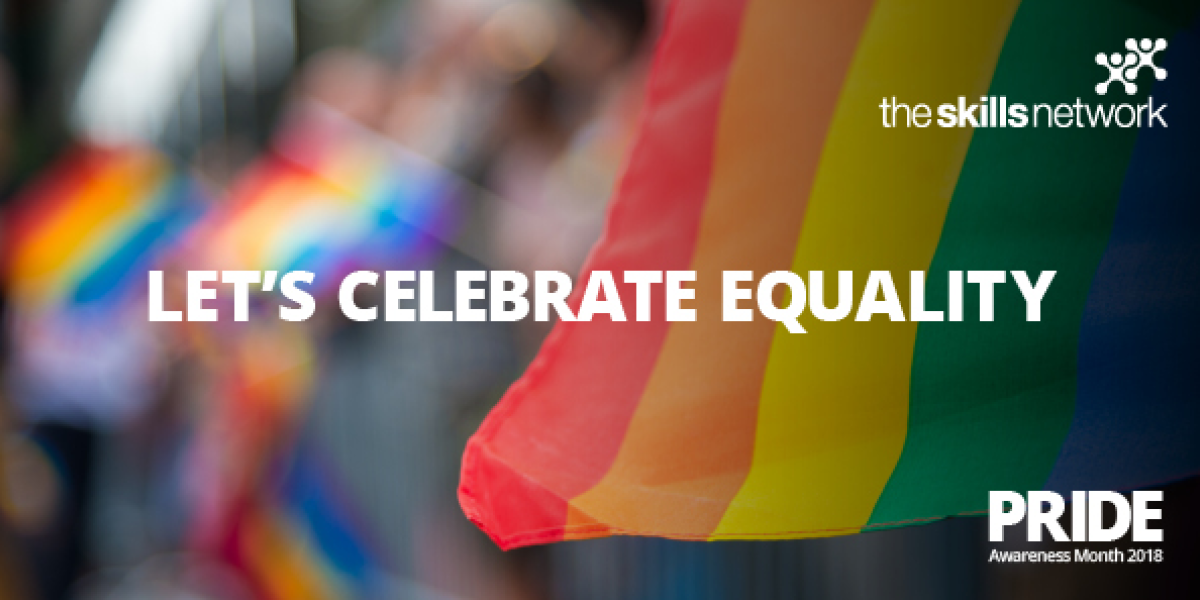 Every year, during the month of June, people around the world come together to celebrate the LGBTQ+ community and recognise their achievements through LGBTQ+ Pride Month.
Commemorating the history of the LGBTQ+ movement, Pride Month pays homage to The Stonewall Riots that took place in New York in 1969, and the first 'Gay Pride\'); parade which took place in New York\'); s Central Park on 28th June 1970.
Pride Month signifies a worldwide celebration of sexual diversity, dignity, equality rights, and self-affirmation. It is an opportunity to show unity with LGBTQ+ individuals and empower lesbian, gay, bisexual, transgender, and queer or questioning (LGBTQ+) people.
Likewise, it is the opportunity to protest the discrimination and violence that LGBTQ+ people around the world continue to face.
How The Skills Network Will Be Supporting Pride Month 2018
In support of LGBTQ+ Pride Month 2018, The Skills Network (TSN) will be coordinating a month-long fundraising effort to support the LGBT Foundation.
The LGBT Foundation is a national charity that delivers advice, support and information services to lesbian, gay, bisexual and transgender (LGBT) communities.
Specifically, we will be supporting the LGBT Foundation\'); s ENOUGH campaign. The ENOUGH campaign is an opportunity for LGBTQ+ communities and allies to come together and demand an inclusive and equal society that celebrates all LGBTQ+ identities.
We will be coordinating a series of internal fundraising initiatives including a "Great Office Bake Off" and themed dress down day.
You can get involved directly with the LGBT Foundation by giving your time as a volunteer, helping them to raise vital funds, or using your skills to advocate on behalf of LGBTQ+ people. For more information on the LGBT Foundation, please visit their website here.
Our Level 2 Certificate in Equality and Diversity
At TSN, we believe everyone should have the right to love, happiness and self-acceptance and that all members of the LGBTQ+ community should feel safe and supported throughout all walks of life.
In support of LGBTQ+ Pride Month, we are also offering you the opportunity to gain our Level 2 Certificate in Equality and Diversity for free* via government funding streams.
The course will strengthen your knowledge on equality and diversity and will cover subjects such as personal and social identities, beliefs, values, stereotyping and labelling, and prejudice and discrimination.
This course will provide you with the opportunity to gain a nationally recognised qualification and enhance your personal skills and professional development.
You can find more information and apply to secure your place today here.
*Please note funding is subject to eligibility criteria.