Learner of the Month - August 2017
Details:
Written by Jessica Thompson
|
Published:
21/09/2017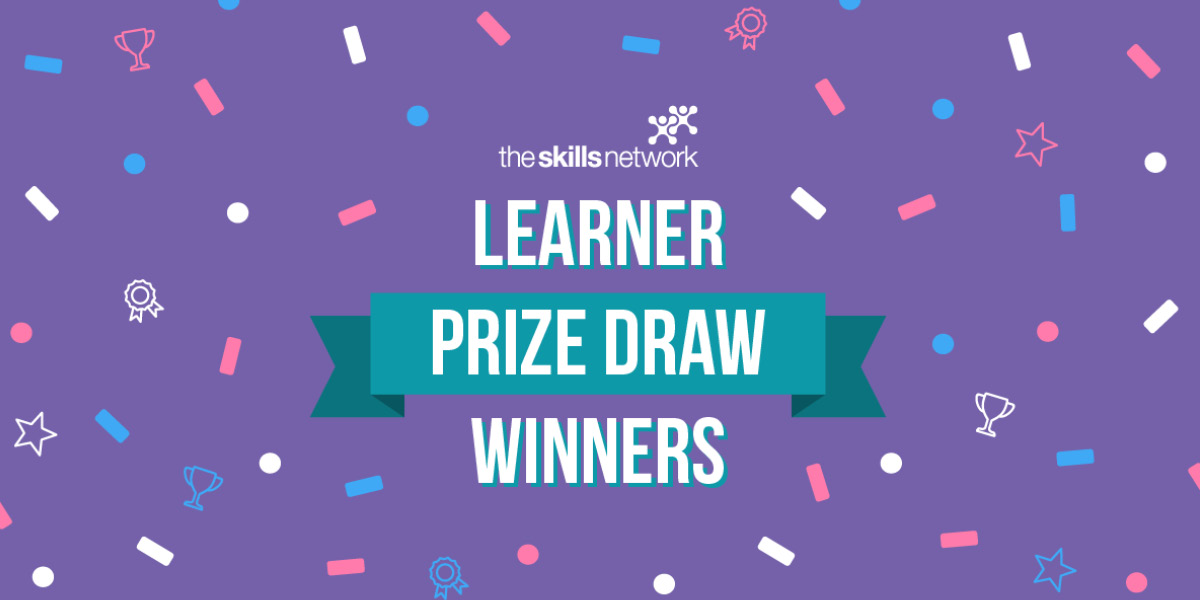 The winner of our Learner of the Month prize draw is Rasa Baciulyte Sonmez, who studies Nutrition and Health. Rasa won a £100 Amazon voucher.
"I must say that it was a great experience doing a course with The Skills Network, they are a very professional company. I was overjoyed to have found out I have won an Amazon voucher. Thanks again!"
The winner of our Learner of the Month U19 prize draw is Megan Coward, who studies Working with Individuals with Learning Difficulties. Megan won a £50 food and cinema voucher.
The winner of our Monthly Learner Survey prize draw is Alexandra O'Hara, who studies Dementia Care. Alexandra won a £25.00 Amazon voucher.
"I have now completed two courses with The Skills Network and wanted to say how enjoyable and more important how 'doable' the course is. When you are working it is sometimes hard to study, however the courses I completed were in great bite-size pieces so you could dip in and out every day."
For your chance to win, please look out for emails from your Learner Support Advisor and The Skills Network throughout your course.
To find out more about the range of courses available and apply today, please click here.
#BelieveLearnAchieve #SkillsforSuccess