Exciting Announcement: New Learning Resource Covers – Celebrating 10 Years of The Skills Network
Details:
Written by Benjamin Atkinson
|
Published:
08/03/2019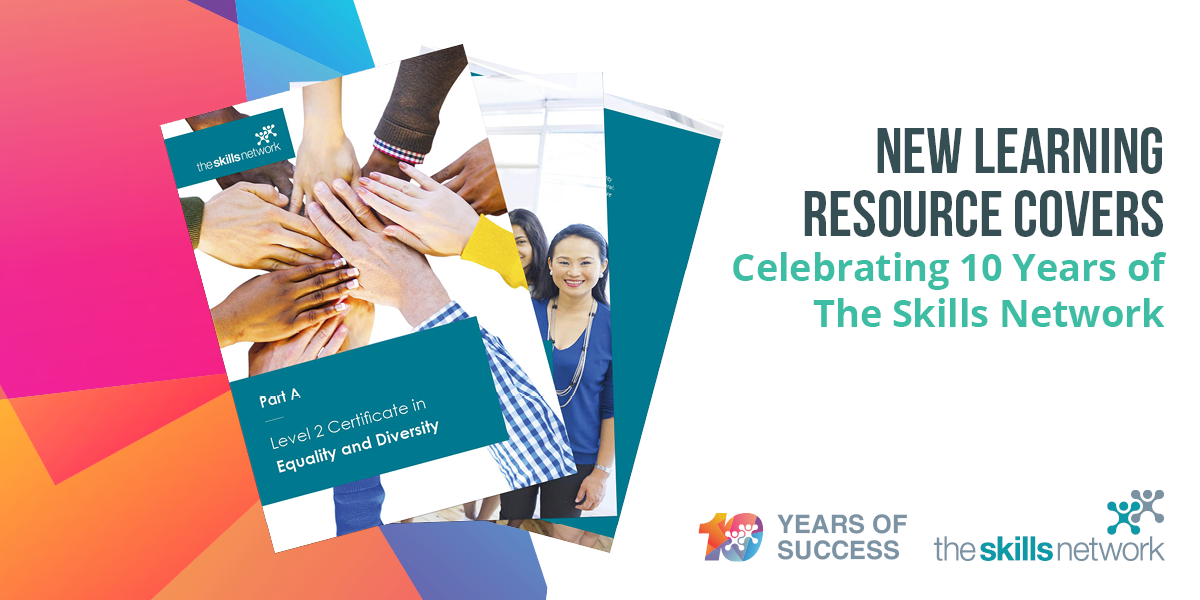 With our 10-year anniversary celebrations in full flow, The Skills Network are very proud to be shining the spotlight on our amazing Product Development Team with some exciting news!
We're delighted to announce the launch of our brand new learning resource front covers!
For the past 10 years, we've had a standard front cover design, so we thought it was time that we gave them a bit of a revamp.
From now on, there will be new front covers across all of our published resources. These new covers are designed to incorporate a larger course-specific image, which then flows onto the back cover.
We have also increased the amount of supporting information provided on the back cover, and will now be including a list of other related courses available in that subject area.
The first new cover will appear on our Level 2 Certificate in Equality and Diversity resource book in April.
Amazing work from our Product Development Team, as always!
As we're celebrating 10 years of The Skills Network, you can find out just how far The Skills Network has come by clicking here.