Dementia Action Week 2018
Details:
Written by Jessica Thompson
|
Published:
21/05/2018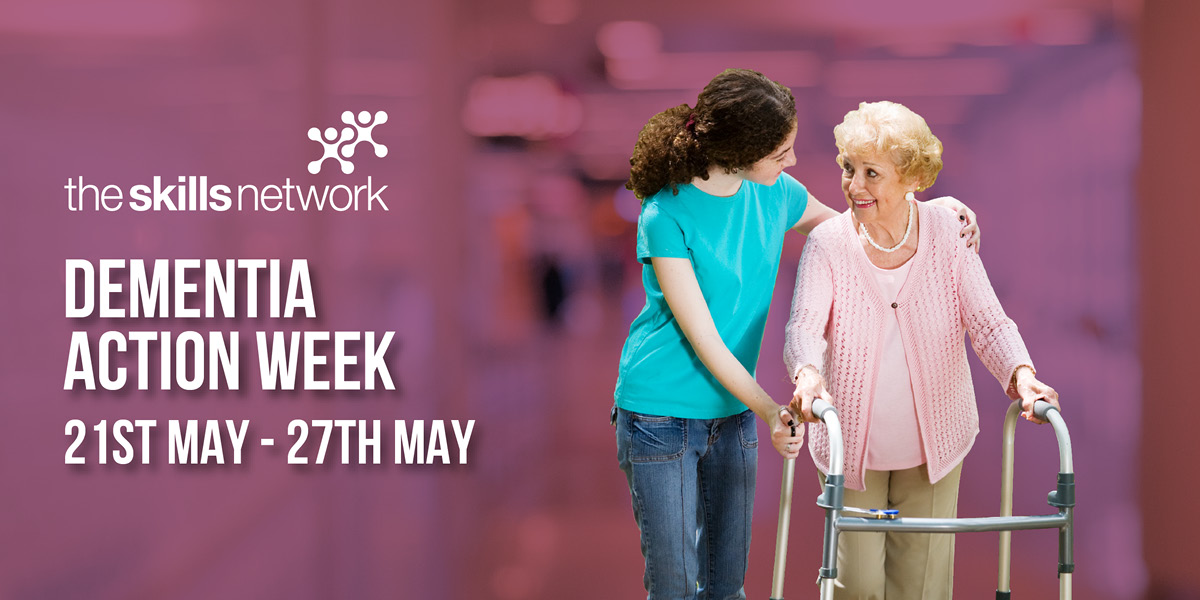 In the UK, one person develops dementia every three minutes. Yet too many people living with dementia face the condition alone and become excluded from society*. During this Dementia Action Week we are asking everyone across the UK to take action against dementia and ensure those individuals affected by it are no longer excluded and receive the care and support they deserve.
Both our level 2 and level 3 Dementia Care qualifications are available at no cost!* This provides you with the ideal progression route if you are already working or aspire to work in the healthcare, social care and palliative care sector. Our courses will give you the vital knowledge needed to begin tackling this health condition through understanding what dementia is, and how to give support to those who are affected by it.
Areas covered include:
• Caring for people with dementia
• Benefits of positive communication
• Use of medication and the importance of person-centred care.
Whether the actions you take are big or small, they can hugely improve the lives of people affected by dementia and can help create a dementia-friendly UK. Take action against Dementia this Dementia Action Week, start your Dementia course today.
To apply for Level 2 Certificate in Principles of Dementia Care click here
To register your interest for Level 3 Certificate in Understanding the Principles of Dementia Care click here
#BelieveLearnAchieve
#DementiaActionWeek
*Alzheimer's Society
**Subject to eligibility criteria