Continuing to put learners and partners first – The Skills Network introduces new online enrolment process
Details:
Written by Jessica Thompson
|
Published:
30/10/2018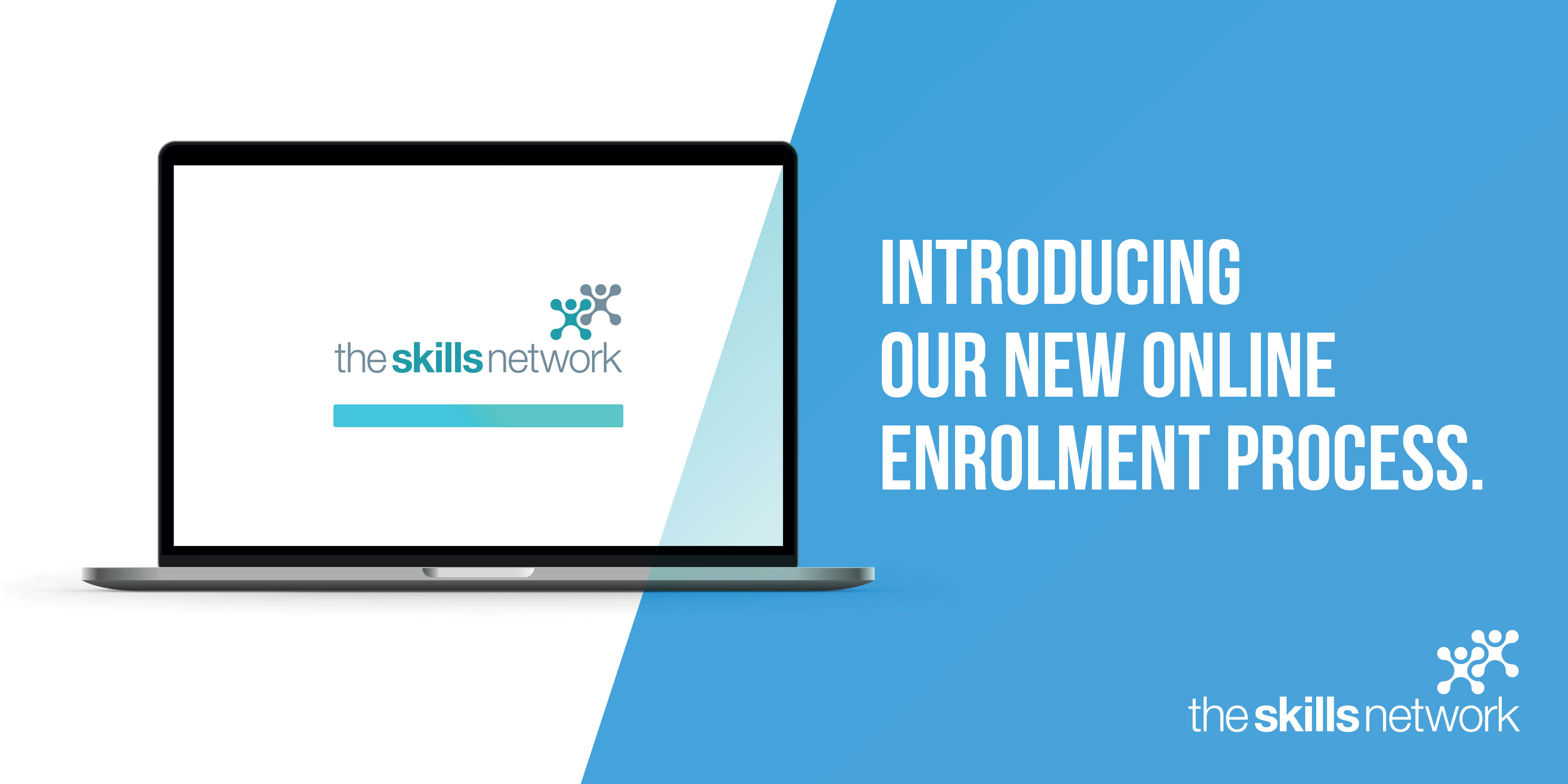 We hold a set of essential principles at the core of everything we do: inspire others to achieve their full potential, strive to continuously provide an excellent learning journey for our students and partners, and constantly improve wherever we can!
With our students' and partners' learning experiences placed firmly as our foremost priority, we never cut any corners when ensuring every individual, business and further education partner experiences a seamless learning journey from start to finish.
With that in mind, we are proud to introduce you to our new online enrolment process.
The new process has been designed to ensure that beginning to study a qualification with The Skills Network is quick, simple and completely hassle-free!
Worries over having to complete clunky application processes can often be off-putting when signing up to complete a course – we get it; that's why we'll continue to introduce improvements such as these.
Developed following feedback from both our students and partners, our new enrolment process is complete with the following benefits:
A new online enrolment form allowing you to directly upload all of your evidence and supporting documentation online, and the ability to sign your forms electronically
Reduced paperwork, minimising any potential risks of delays and the simple human errors often associated with completing traditional paper-based enrolment forms
The online form is complete with improved guidance for applicants on exactly what is required for enrolment, and applicants have greater control over the accuracy of enrolment information provided
Enrolment forms are completed prior to inductions, allowing for more time to ask questions during inductions rather than having to complete paperwork
A speedier enrolment ultimately means you can begin studying your course in no time at all!
Study with The Skills Network – achieving a nationally recognised qualification couldn't be any simpler!
With a new seamless online enrolment process, second-to-none learning resources, flexible distance learning methods and ongoing support from Tutors and Learner Support Advisors, completing an accredited course and achieving a nationally recognised qualification couldn't be any easier!
With courses available in childcare and education, business skills, mental health and counselling, accounting and finance, adult health and social care, team leading and management, and health and well-being, amongst many other subjects, we have the perfect course for you.
Click here to start searching for your dream course today.