Autism Awareness Week 2018
Details:
Written by Jessica Thompson
|
Published:
28/03/2018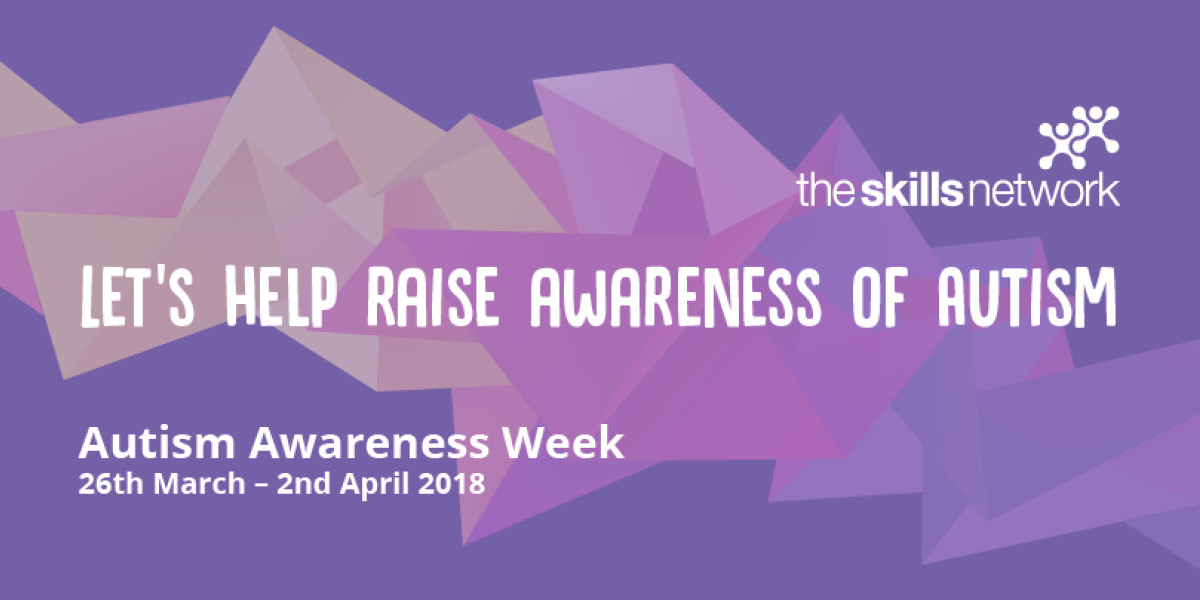 It\'); s Autism Awareness Week this week, and at The Skills Network we are helping to raise awareness and increase people\'); s knowledge and understanding of this complex condition.
Throughout March, staff members from The Skills Network have been fundraising for the charity Beat Autism. Through a variety of activities, we have managed to raise £8,000! This amazing charity offers support to parents, regular kids clubs, training and workshops to help individuals with autism build relationships and develop helpful skills. This week, in support of both Beat Autism and Autism Awareness Week, 14 members of The Skills Network staff will be completing a skydive from 15,000ft to help raise awareness!
As only 16% of autistic people feel the public understand them*, it has become more important than ever to understand what it is, what it means and how to help support those with autism. This is why we are highlighting a one-off documentary, Are you Autistic?, following two individuals on their journey to discover if they are on the autism spectrum.
Are you Autistic? is presented by Georgia Harper, Young Patron for Ambitious about Autism, and Sam Ahern. Both are among the 700,000 people currently diagnosed as on the autism spectrum living in the UK. They are showcasing autism from an autistic viewpoint and hoping to change the perceptions people have of those with autism. Anna Richardson will also be presenting this journey from a non-autistic, or neurotypical, viewpoint.
The documentary explores traits of autism, the diagnosis crisis, what it\'); s really like living with autism and debunking misconceptions and stereotypes associated with autism. It features interviews with Simon Baron-Cohen, Lead Expert in Autism at the University of Cambridge, and Tim Nicholls from the National Autistic Society.
Our Level 2 and Level 3 Certificates in Understanding Autism are both now available at no cost to you**, and will provide you with the skills and knowledge needed to support individuals with an autism spectrum condition (ASC).
The courses cover:
• An introduction to autism
• Using a person-centred approach to provide support to individuals with autism
• How to use appropriate communication skills to encourage individuals with autism to lead fulfilling and independent lives
• Sensory processing, perception and cognition in individuals with autism
• Safeguarding individuals with autism.
Apply for Level 2 here
Register for Level 3 here
These courses are suitable for those looking to develop an understanding of autism and the principles of supporting individuals affected and gain the skills required to ensure that individuals with autism can best live as independently as possible. Both courses will be of great benefit to you if you are currently working or looking to work with individuals who have an ASC or simply gain more knowledge for personal reasons.
Click here to read Georgia Harper\'); s '10 reasons to watch Are You Autistic? (by someone who already knows it inside out!)\'); on her blog Mind the flap.
Are you Autistic?, airs tonight, Wednesday 28th March, at 10pm on Channel 4
*Source: The National Autistic Society
**Subject to eligibility criteria.